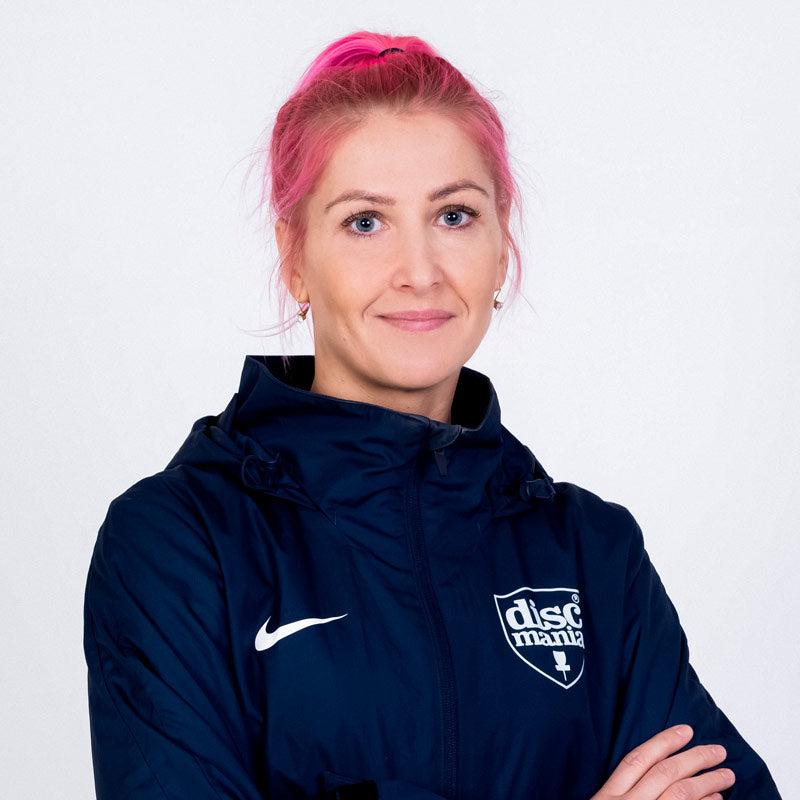 Anneli Tõugjas
From: Estonia
Born: 1987
Handedness: Right
PDGA: #85484
Joined Team Discmania: 2019
About Anneli
I was born in 1987 in Tallinn, Estonia. I have a brother who is ten years older than I am and I grew up playing a lot of soccer and basketball. I found disc golf in 2015 and I was hooked immediately. At first I played only forehand, but soon it became clear that I need to learn backhand too. I started to take disc golf more seriously in 2017 when I got a third place in Estonian winter Championships. It was a great motivation for me. In Estonia we have roughly 130 courses and we have amazing opportunities to play here. We also organize local weeklies and our Estonia team (Team DiscSport) manages Innova Baltic Tour events.
I had been throwing some Discmania discs but I started to throw more Discmania discs when I got an opportunity to become a member of Discmania Media Team in 2018. I discovered really good discs and I'm super excited to get to play with Discmania!
My goal is always to win or at least hit the podium, but more importantly I would like to be satisfied with my game and rounds. I believe that results will follow.
Notable titles and feats:
2017 & 2019 Innova Baltic Tour Zarasai Open Champion
Follow Anneli
Anneli's favorites