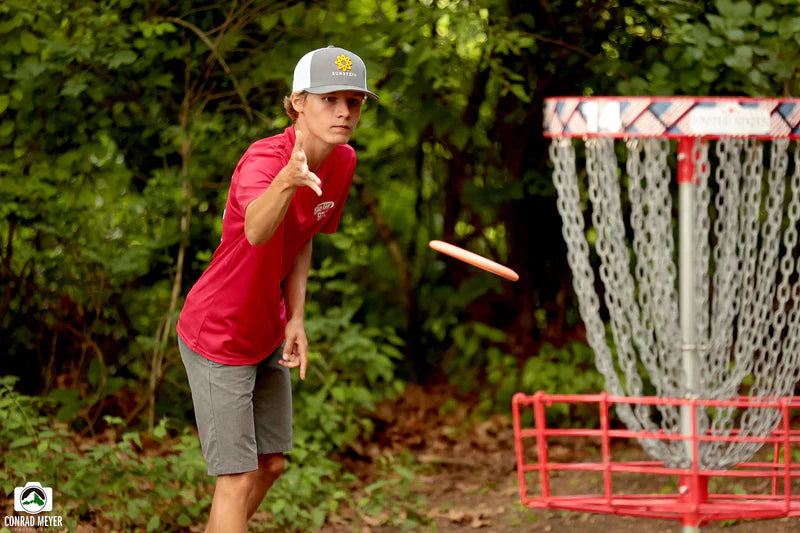 Paul Krans
From: Dudley, Massachusetts, USA
Born: 2004
Handedness: Right
PDGA: #132521
Joined Team Discmania: 2022
About Paul:
Paul started playing disc golf in July of 2019 when he was 15 years old. He was introduced to the sport by one of his ultimate frisbee friends and quickly realized that he wanted to be competitive. He loves being outdoors and the feeling of freedom that disc golf gives him.

He played in his first tournament at the end of 2020. After that he knew that he wanted to play in more tournaments. At the beginning of 2022, his parents encouraged him to sign up for United States Amateur Disc Golf Championship and the Amateur World Championship, after playing both these events he realized being a touring professional is a real possibility. He practices everyday to improve his game and build his consistency.

His long term goals are to get a van and travel the world while competing with the best. He is honored to represent such a great team and to be able to throw what is considered by many to be the best plastic in the game!!

Notable titles and feats:
2022 Amateur Disc Golf World Champion

2022 United States Amateur Championship 2nd

2022 Tourney54 - 1st MPO Victory
Follow Paul: