Eagle McMahon Signature Grip EQ Bag Release Date: Thursday, June 18th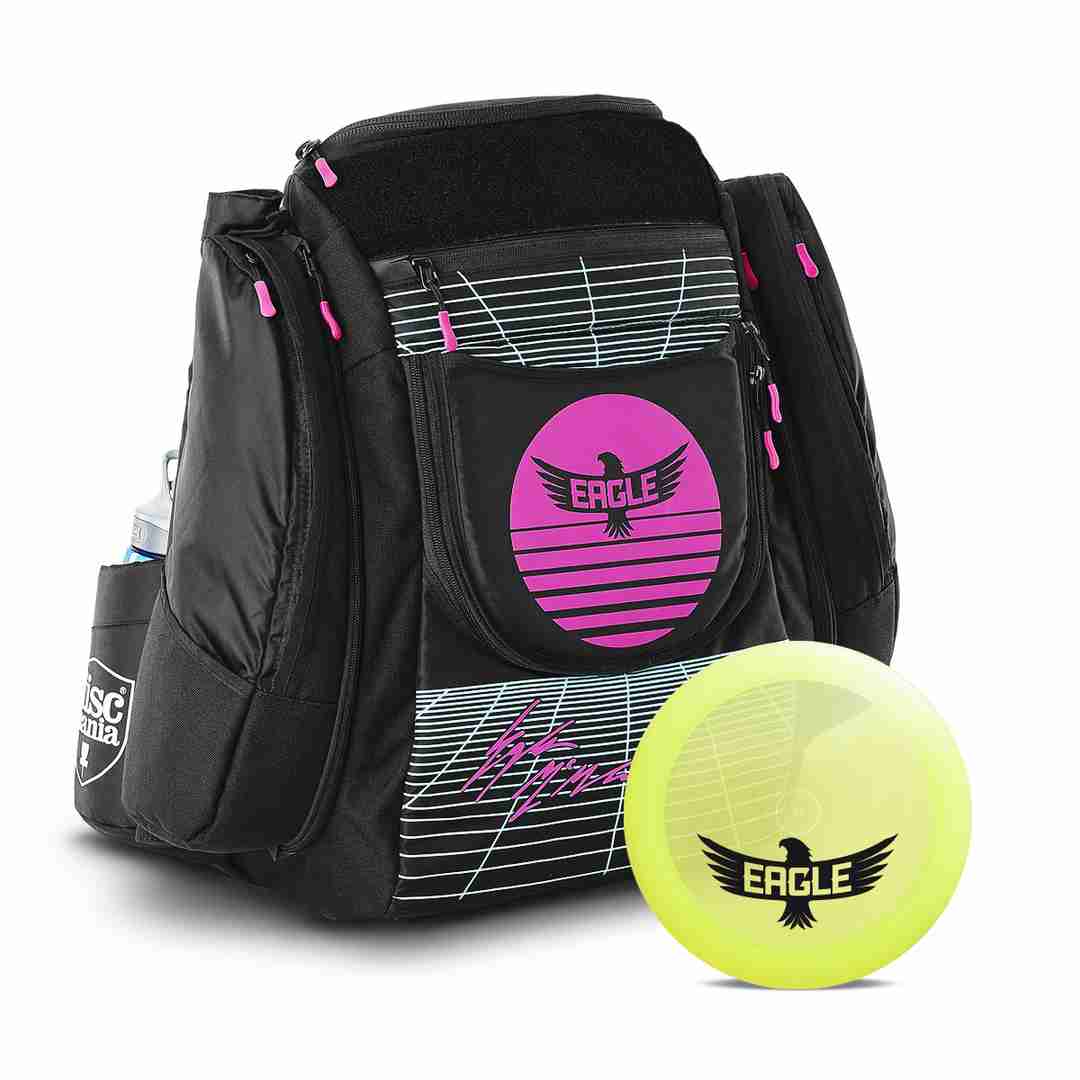 EAGLE MCMAHON SIGNATURE GRIP EQ BAG
This is a very limited run supporting Grip EQ and Discmania team player Eagle McMahon. The iconic GRIPeq© AX4 Series is recognized as the premier preferred disc golf bag carried by touring professionals, aspiring amateur, and casual players around the world.


Sporting a massive 22-Disc capacity main compartment, adjustable height 3 Disc Quick Pull© top pocket, integrated Up-Standing© structure, two expandable large volume side storage pockets, redesigned Dual Deeper large-diameter Insulated Bottle Pockets, and the NEW Stable Slip Sleeve© secures full-size Umbrella or tripod Stool, the AX4© is built to carry it all, and more.


With updated NEW Soft Collar© Ergo shaped Shoulder Straps, adjustable Sternum Synch, and High-Density EVA Padding for added Shoulder and Back support AX4 is built for comfort on course. Designed by Grip EQ in the USA.

Every Eagle Signature Bag will come with an Eagle-stamped Discmania disc.
• 22 Disc Mondo Main Compartment +2 in the Flap Pocket
• NEW Big #10 YKK®Single Zipper 3Disc Quick Pull© Top Pocket 
• Genuine GRIP© integrated internal Up-Standing© Structure 
• NEW High Density EVA Padding for added Shoulder and Back Comfort
• Guaranteed GRIP© durable Double Layer 1000//420D Construction
• NEW Soft Collar©Ergo shaped Shoulder Straps with Sternum Strap
• Original GRIP© max volume Expandable Side Pockets
• NEW Stable Slip Sleeve© secures full size Umbrella or tri-pod Stool 
• Large Zippered Secure Valuables Compartment
• NEW Dual Deeper large diameter Insulated Bottle Pockets
• Reliable YKK® Zippers and Nylon DURAFLEX™ Woojin™Hardware
• NEW Top Zip Lumbar Storage Pocket 
• NEW Full Fitting XL-Size Rain Cover sold separately
• Guaranteed for life*

*(See terms & conditions at gripeq.com)

THE WORLD`S PREMIER DISC GOLF BAGS
"

Grip presented me with an open canvas to create my first ever signature bag. I chose a "Synthwave" theme because I love electronic music on a deep level and believe the style of the design illustrates what I imagine the music would look like if it were to come to life. I decided on the blue and pink designs and highlights because they fit my aesthetics while on the course perfectly. The folks at Grip graciously took all these requests into account and produced a bag that I am proud to have my name on."

 

– Eagle McMahon
ABOUT EAGLE

Despite his young age Eagle McMahon is one of the best and most popular disc golfers in the world.

The 2018 season was not only the Year of the Shield for Discmania but also the year when Eagle started winning big tournaments. He has been playing for over half his life. After four years of playing, he turned professional when he was 13 years old and has been playing open ever since.

Eagle's years with Team Discmania have been a phenomenal success and he has made himself a World Championship candidate.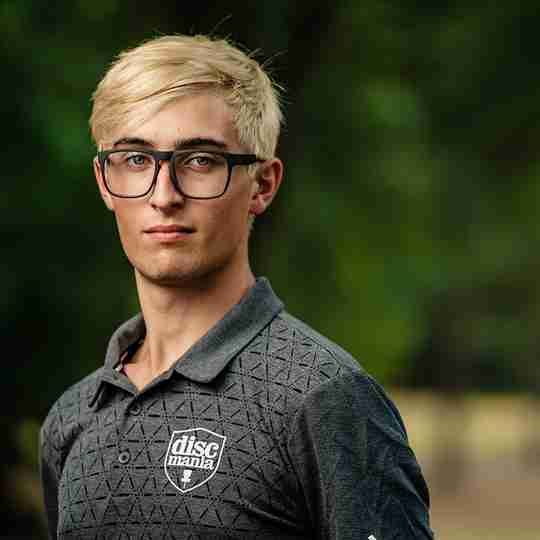 Eagle McMahon Signature Grip EQ Bag Release Date: Thursday, June 18th