NEXT DISCMANIA SIGNATURE SERIES RELEASE: IRON SAMURAI 2
The Iron Samurai 2 is here!
The second coming of Eagle's famous Glow Metal Flake MD3 is here with the creation of Iron Samurai 2.
The code of the Samurai is bonded to a noble creed of stoic bravery and honor. Their armor, or "Karuta" was worn by soldiers of all classes, ornately woven with a small square or rectangular plates to add protection wherever needed. These Karuta plates (metal flakes) are found molded into your Iron Samurai 2 to symbolize this legendary warrior and all they represent.

Release Date: Wednesday, November 4
US Release: 11/4/20 @9am Mountain time (Limit 1 per customer)
EU Release: SOLD OUT
"I love the feel and the flight of the MD3 "
– Eagle McMahon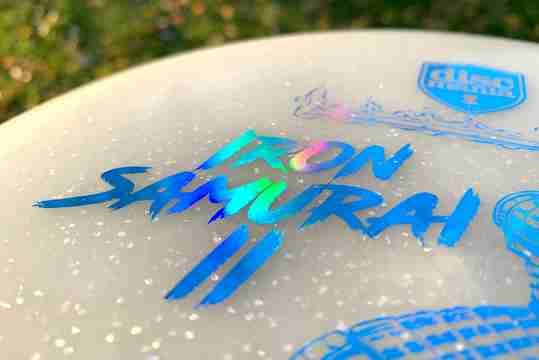 ABOUT DISCMANIA MD3

MD3 is a true do-it-all mid-range driver suitable for players of all skill levels. Inclusion of metal flakes and glow material allow for a bit more added grip than standard C-Line versions and more durability than Glow normally would. These discs are flat, not board flat, but have a very minimal amount of dome to give a touch more glide to accompany it's reliable flight stability.
Eagle is well known for his lethal throws out on the course and precise shot making abilities, navigating the fairways with a calm cadence while finding the perfect balance between chaos and tranquility. 
Will you answer the call to bear this legendary suit of armor to tame the beast within? 
Pro Tip: All discs are produced in a "white" glow material. These are listed by weight and stamp color only.
ABOUT EAGLE

Despite his young age Eagle McMahon is one of the best and most popular disc golfers in the world.

The 2018 season was not only the Year of the Shield for Discmania but also the year when Eagle started winning big tournaments. He has been playing for over half his life. After four years of playing, he turned professional when he was 13 years old and has been playing open ever since.

Eagle's years with Team Discmania have been a phenomenal success and he has made himself a World Championship candidate.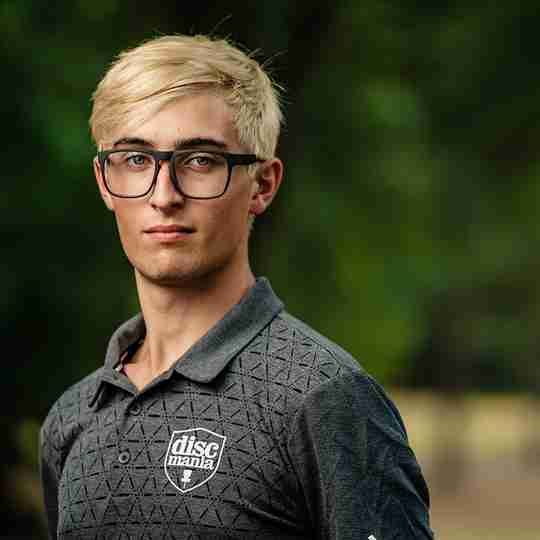 Eagle McMahon Iron Samurai 2 Release Date: Wed, Nov 4