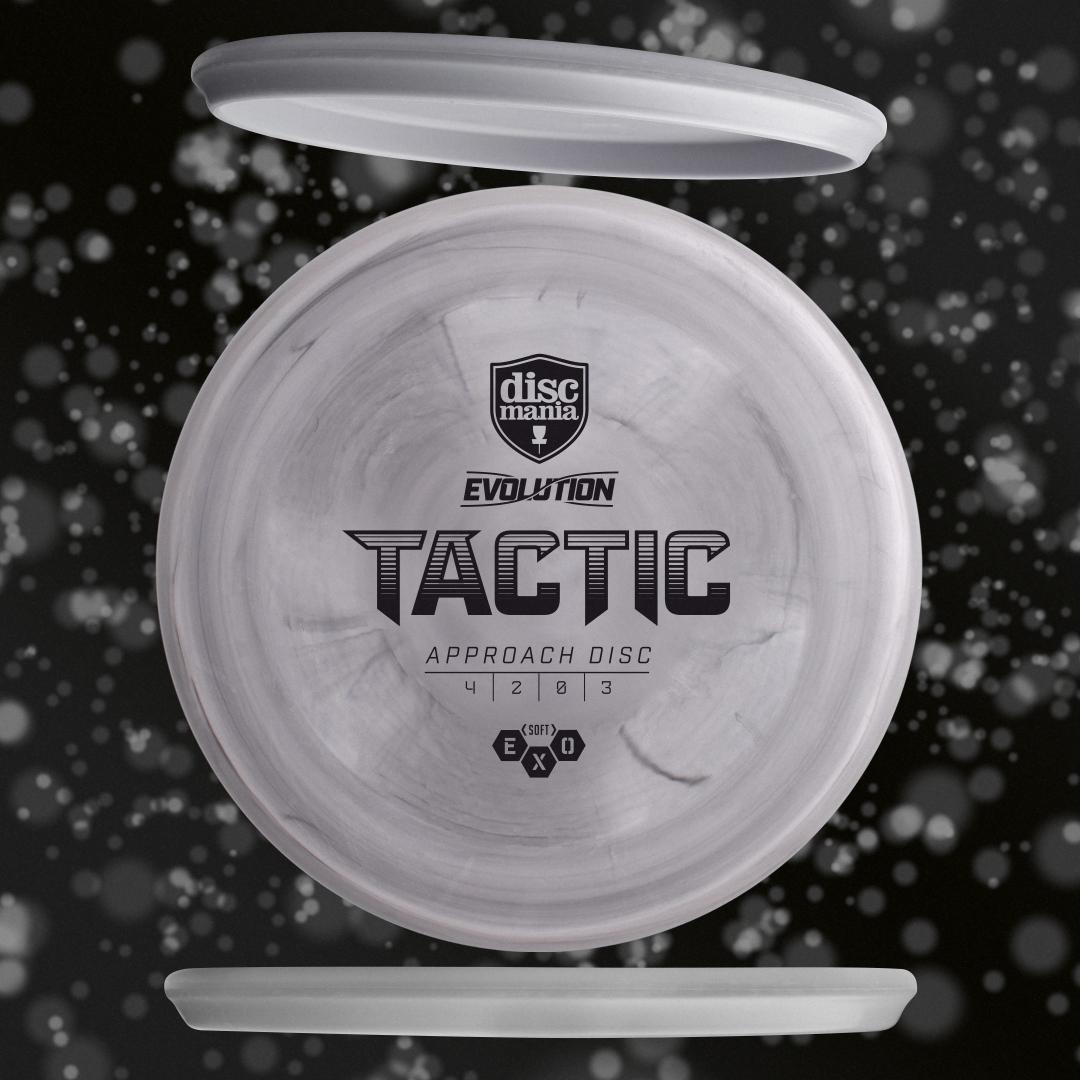 Evolution Tactic is HERE!
The Tactic fills a highly anticipated void in our putter line up. We searched for a viable solution for a truly overstable throwing putter and we have come up with exactly that. You can throw it with confidence, putt reliably into strong winds, it's great for all types of shot selection, and the variety of plastics available allows you to experiment with which one suits you best. The Tactic is similar in depth to a P2 while not too deep to hold, it will definitely offer a bit more room to latch on to the rim comfortably. As a truly overstable putter, players will be pleased with the exceptional combination of less glide and more accuracy.


Tactical "weapon" for your game 
The Evolution Tactic is just as flat, grippy, and overstable as you expect. As the flight numbers suggest, the Tactic is an overstable flyer with a fairly minimal glide. It's perfect for utility shots like steep hyzers, tricky sidearms and even putting, especially when you don't want your disc to sail too far from the basket in case you miss the chains.

Tactics come with two Exo blends. 
The Exo Soft plastic has a little more give on the flight plate than Exo Hard, but both blends have a great amount of grip. Exo Hard does have a soft velvet-like feel to it.
We should also note that Exo Soft has been the most overstable plastic out of Exo Soft, Exo Hard, and Lux plastics.
"Less glide and more accuracy"
– Jussi Meresmaa
Evolution Tactic Release Date: Tuesday, April 14th