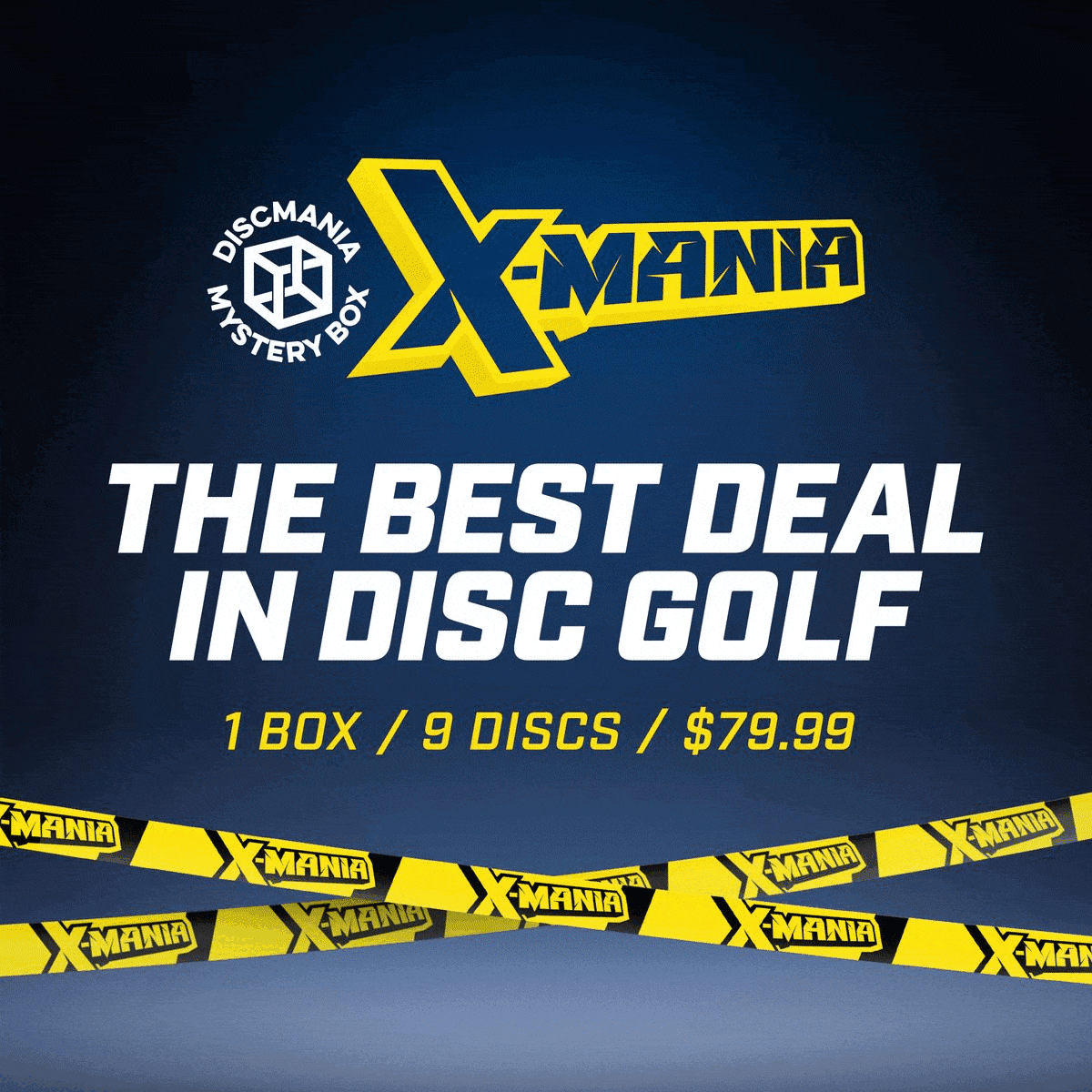 X-Mania Mystery Box
After a long hiatus, Discmania summer Mystery Boxes return! Back with a mission, we built the ultimate X-Out Mystery Box out there. Featuring awesome new art on Originals and Evolution molds, this is the best deal in disc golf.
Discmaniacs asked over the years for Mystery Boxes including even more misprint discs. We're happy to announce that these requests have been heard! For the first time since 2016, we're releasing a Mystery Box composed entirely of misprint discs.
We spared no expense spicing up these already unique discs with new stamp variations and a special set of never before released "X-Mania" designs.
1 Box / 9 Discs / $79.99
Our Mystery Boxes are available only at limited times.
Sign up to our Newsletter to be the first to find out when they're available!