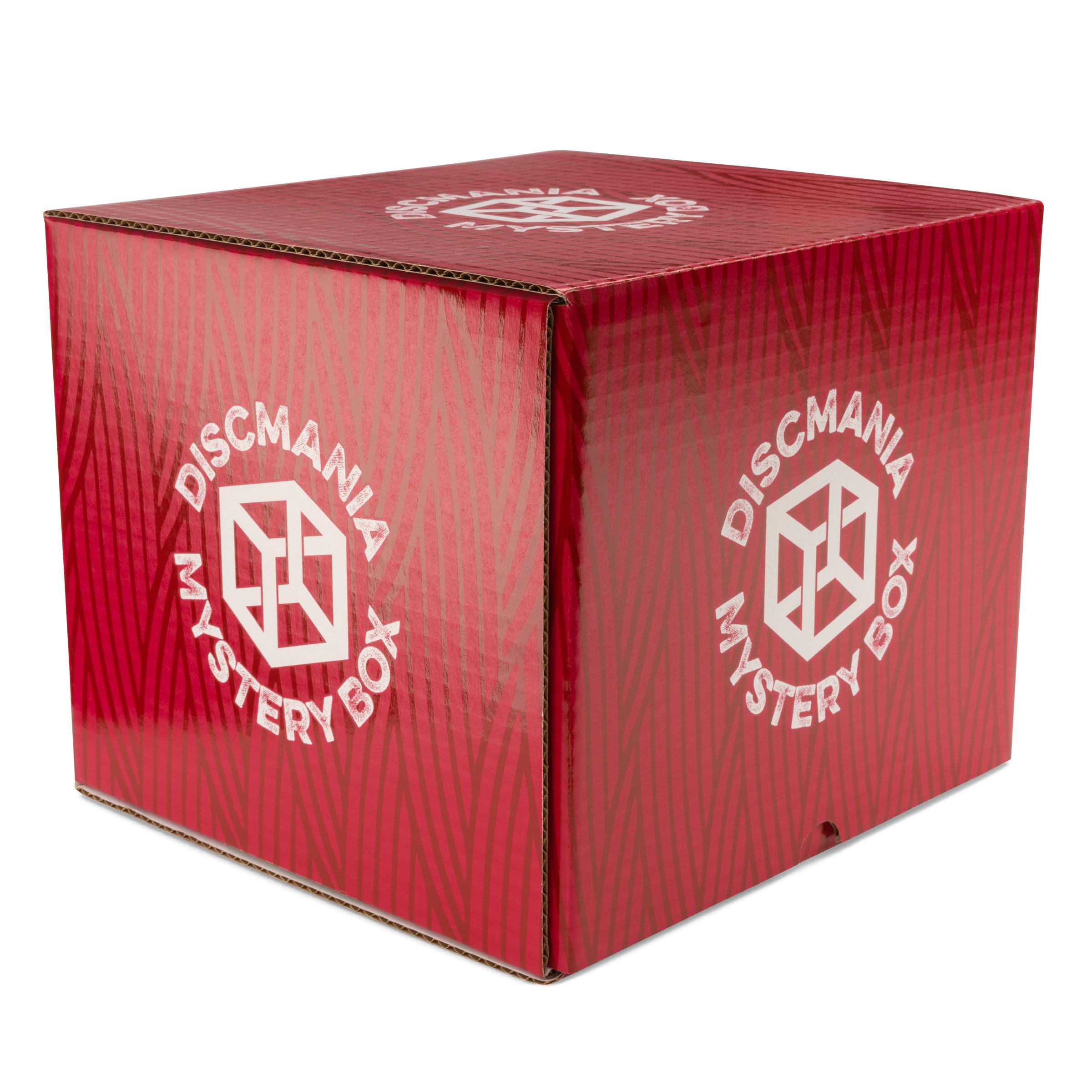 While there might be many kinds of Mystery Boxes out there, ours are the cream of the crop. Ever since the humble beginnings about a decade ago, we've always aspired to make each box edition better and more exciting than the last. Historically speaking, some of our most popular products like Colour Glow FD's, Cloud Breakers and Tilts have all seen their debuts as part of our Mystery Box offerings.

Each Mystery Box contains at least 150% total value of retail and special prices, meaning you get an extra 50% absolutely FREE! The Mystery Boxes only contain throwable and unused discs. The boxes are put together from a vast selection of different types of discs and we always aim to include at least 3 different plastic types, colors, and disc types (putter, mid, driver).
Trust no substitutes – Get the Original Discmania Mystery Box!
Discmania Mystery Boxes in 2022
Mystery Box (Stratosphere Edition)
Mystery Box (Black Edition)
Our Mystery Boxes are available only at limited times.
Sign up to our Newsletter to be the first to find out when they're available!