Thank you everyone for joining our campaign!
Mystery Boxes are sold out
00

Days

00

Hours

00

Minutes

00

Seconds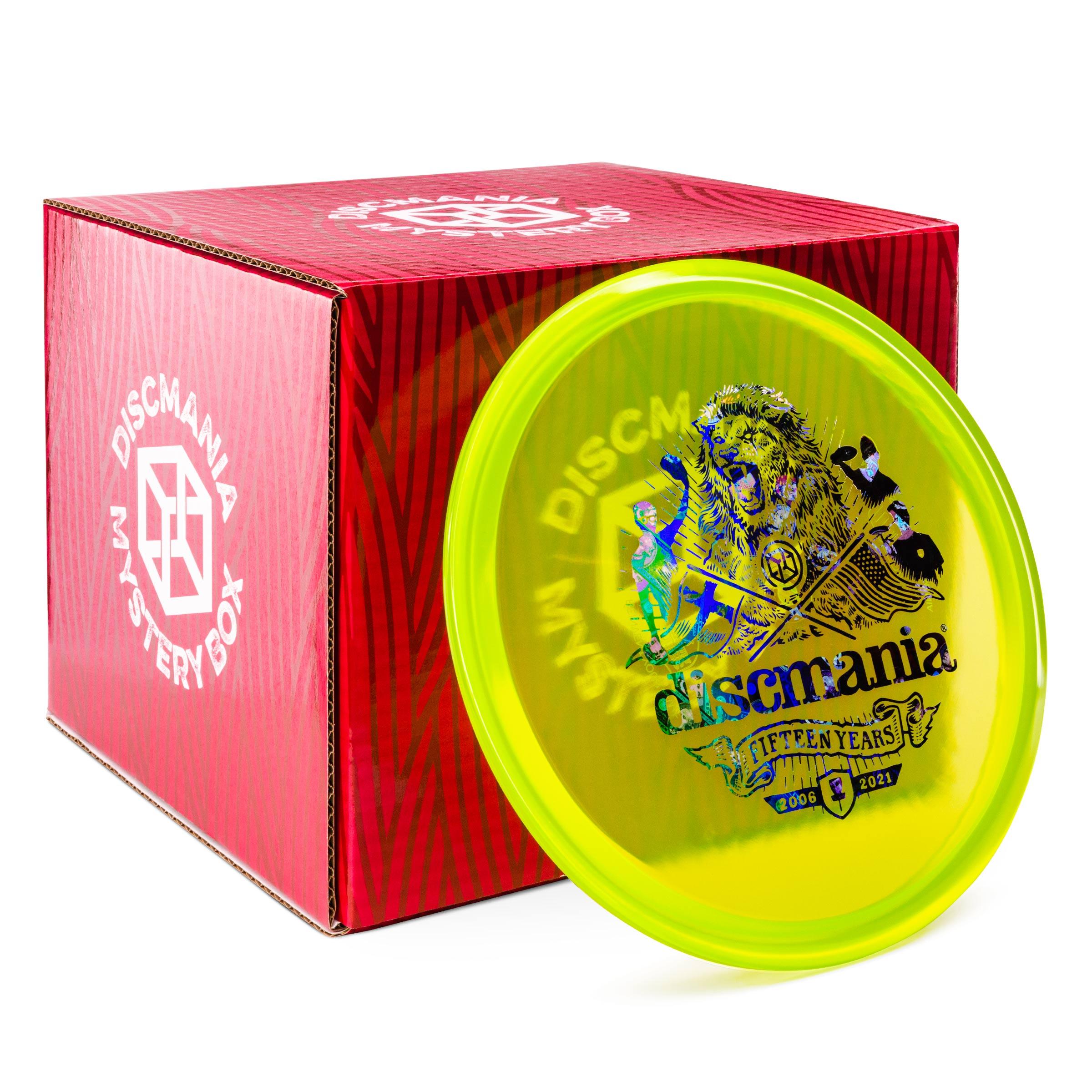 Discmania Mystery Box is sold out!

The ultimate gift for a disc golfer - Discmania Mystery Box includes:


• 15-year anniversary C-line MD1
• +150% value for your money
• Special edition disc(s)
• Unique stamps 


$99  /  99€
US Release: SOLD OUT
EU Release: Friday SOLD OUT
Re-live our Mystery Box live broadcast 🎥
Are you looking for unique discs for unrivaled value?
Look no further, the Mystery Box is here!
It's the time of the year you've been waiting for, ever since the release of our previous Mystery Box in December 2020. We are here again to thank You for your support and that's why we want to give you the best possible value for your money in the form of our extremely popular Mystery Box! These $99 Large boxes will contain at least $150 worth of plastic, meaning you get an extra 50% absolutely FREE!
Our Mystery Boxes only contain discs, so you don't need to pay for any random apparel. Each box provides a sweet selection of different disc types, plastics and colours. We have prepared a solid variety of never before seen plastic + mold combinations, plus some sweet custom stamps for these Mystery Boxes and we're excited to see what you think about them!
Each 2021 Red Edition box contains a total of 9 discs, with roughly 2 Misprint / X-Out discs in each box. On top of all this, in the secret compartment of each of these Mystery Boxes lies a completely new Originals mold we have been keeping a secret from everyone!

Our favorite 2020 Mystery Box videos