Next Fundraiser Release in:
00

Days

00

Hours

00

Minutes

00

Seconds
Limited Edition 2020 European Open Glow C-line PD3 is here!
LIMITED EDITION

EUROPEAN OPEN PD3 ARRIVES MARCH 25th!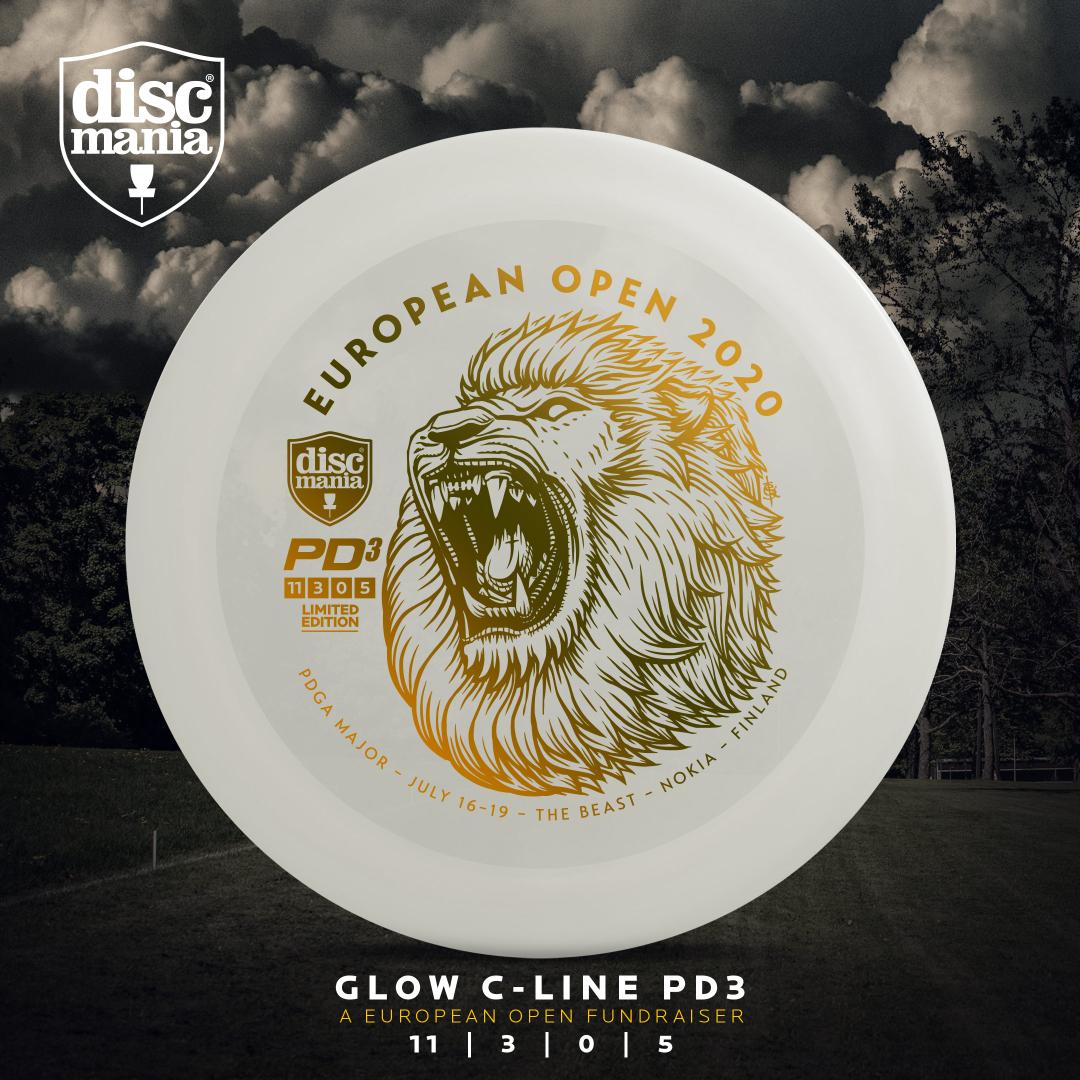 The PD3 is coming  
We've found it. After years of searching for the perfect option, we've finally done it. Whispers have been heard amongst the community about the fabled PD3 for quite some time. Now is your chance to make all of those dreams come true. We created a PD3 that is a shoot now, ask questions later kind of disc. Even Chuck Norris may meet his match with this one. Can you muster the power to handle this extraordinary disc? See for yourself. Our fans deserve the best, and the best you shall receive. Act now on this special opportunity while supplies last!
We've prepared a legend of a disc especially for this occasion, the fabled PD3. Many of you have whispered over the years of a possibility of something like this entering the market. The 10th anniversary of one of the most iconic Disc Golf events in the world is what we have chosen to give this legend it's a grand entrance. You can bet that Eagle will be throwing this disc immediately!

"Thank you for your support towards European Open"
 – Jussi Meresmaa 
2020 will be a remarkable year for professional disc golf in Europe as the European Open celebrates its 10th edition. The original European PDGA Major will be held on July 16-19, 2020.

European Open is the leading professional disc golf event in Europe. Top players around the world gather to Nokia, Finland, to compete for the PDGA Major title.

More info about the event:
www.opendiscgolf.com