NEW RELEASE: MIDNIGHT PROWL
00

Days

00

Hours

00

Minutes

00

Seconds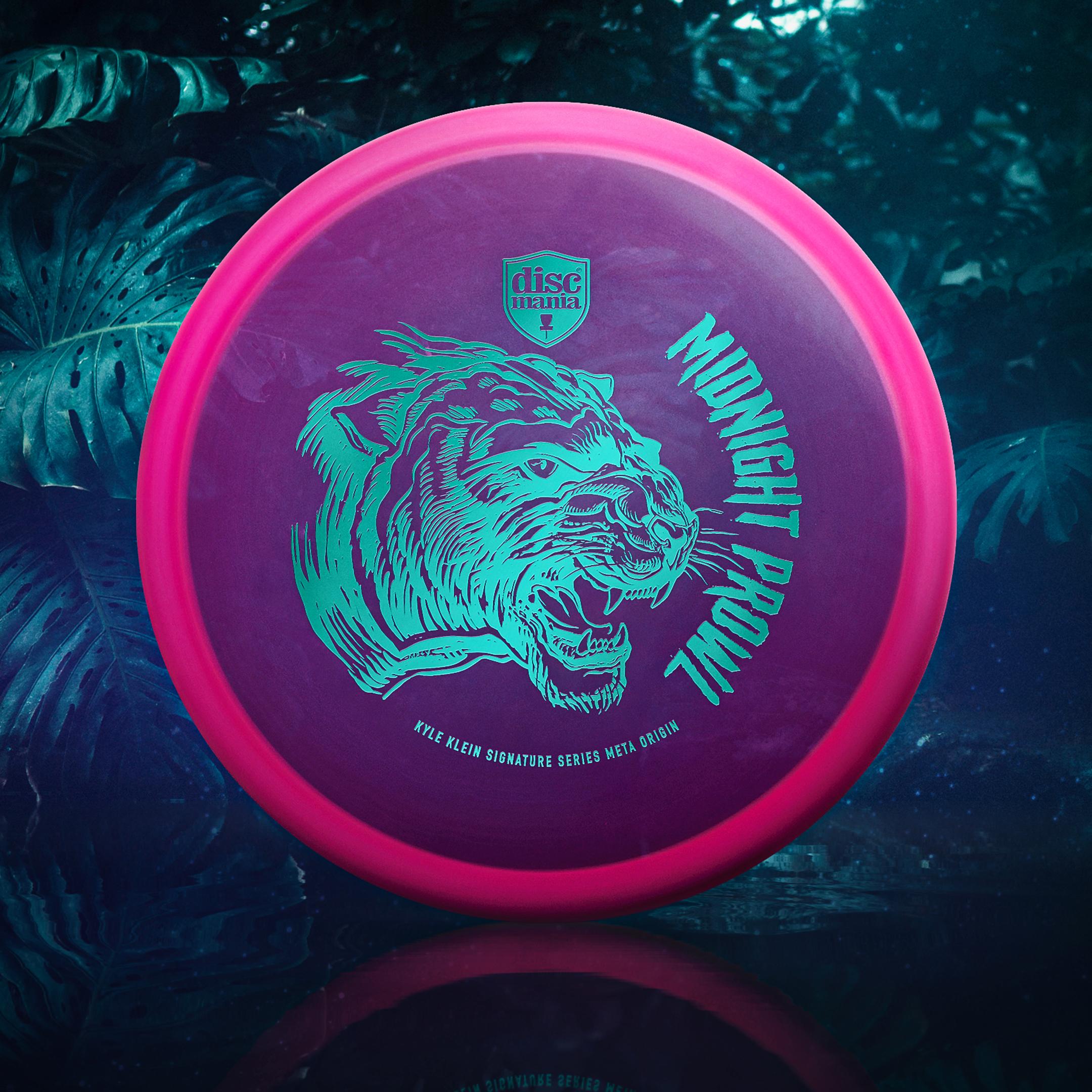 Kyle Klein Midnight Prowl is here!
Discmania is proud to present the very first Signature Series release for the new Crush Boy Kyle Klein! We want to celebrate Kyle's amazing performance at the 2021 United States Disc Golf Championship by releasing his Signature Series discs to the public early.

Now, you can support Kyle by pre-ordering the Midnight Prowl - Kyle Klein Signature Series Meta Origin! (Read more about the pre-ordering from the bottom of this page.)

Pre-sale ending soon!
"2021 USDGC was an incredible experience for me. I´m super happy!"
– Kyle Klein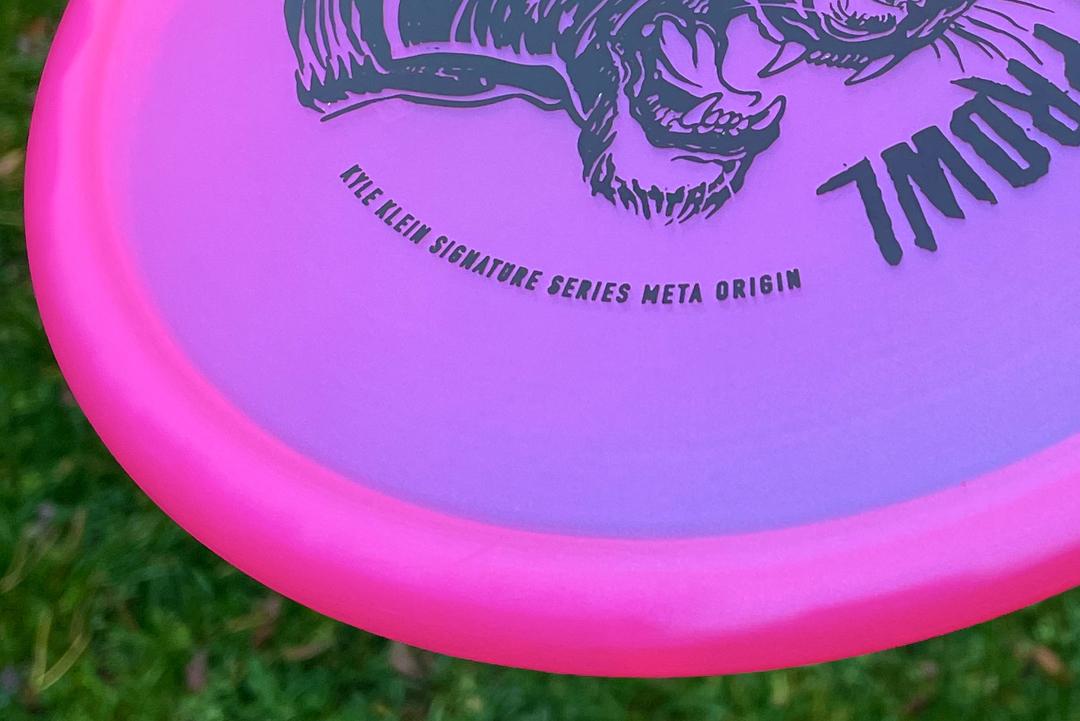 ABOUT DISCMANIA ORIGIN

The Origin is a true do-it-all mid-range driver suitable for players of all skill levels. Origin from our Evolution product line is a smaller diameter midrange with big potential. It is fairly understable at high speeds, making a perfect ally for long turnover shots and precise, laser-straight lines when thrown with control. It will thrive in tailwinds, wooded fairways, and calmer conditions out on the course. This disc has a lot to offer to all skill levels!
The Meta plastic is a beautiful, pearly and extremely durable blend. The iridescent qualities of Meta plastic will make the disc change colors in any lighting condition when tilted at different angles. 
"Perfect combination of glide and accuracy"
– Jussi Meresmaa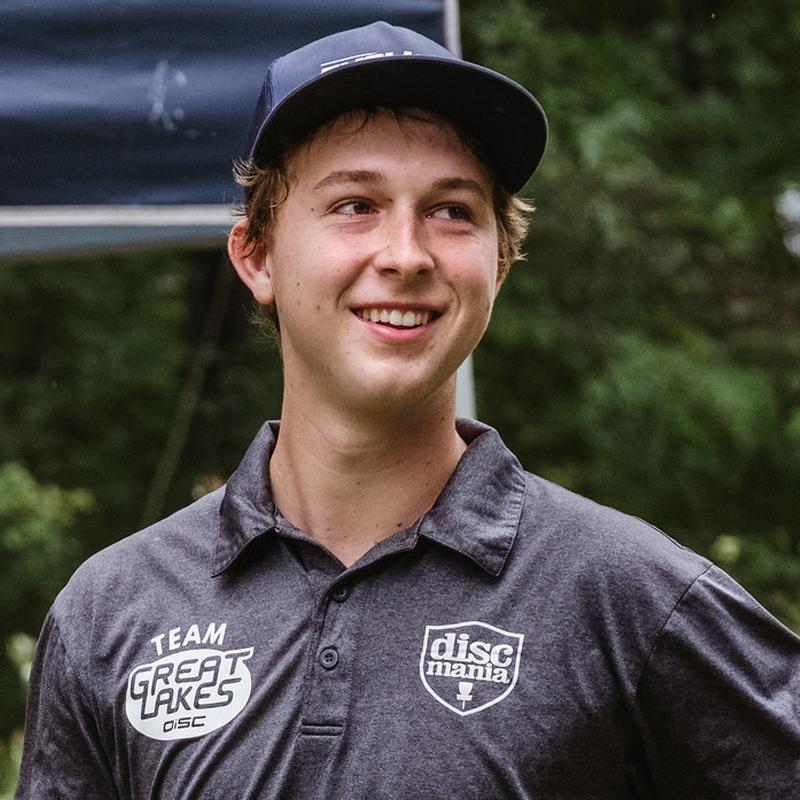 ABOUT KYLE

Kyle was introduced to disc golf by his dad in 2013 at the age of 11, and he played his first PDGA tournament in 2016. As a 15-year old in 2017, Kyle was already runner-up in the Michigan State Disc Golf Championship (MA1 division). In 2018, he finished 2nd to Silas Schultz in the NextGen National Championship.

These early accomplishments led Kyle to take part in the 2019 US Amateur Disc Golf Championship which he won in a record-setting fashion. A new star was born. Playing for Team Discmania was a dream come true for Kyle. For years, he watched videos of Simon and Eagle and tried to learn everything he could to play like them.

2020 Kyle won the PDGA Rookie of the Year title and made his breakthrough to the professional disc golf scene. Since then, Kyle has not slowed down.

On Wednesday, October 13th Kyle will get his first Signature Series disc - Midnight Prowl.
Midnight Prowl Release: Wednesday, October 13th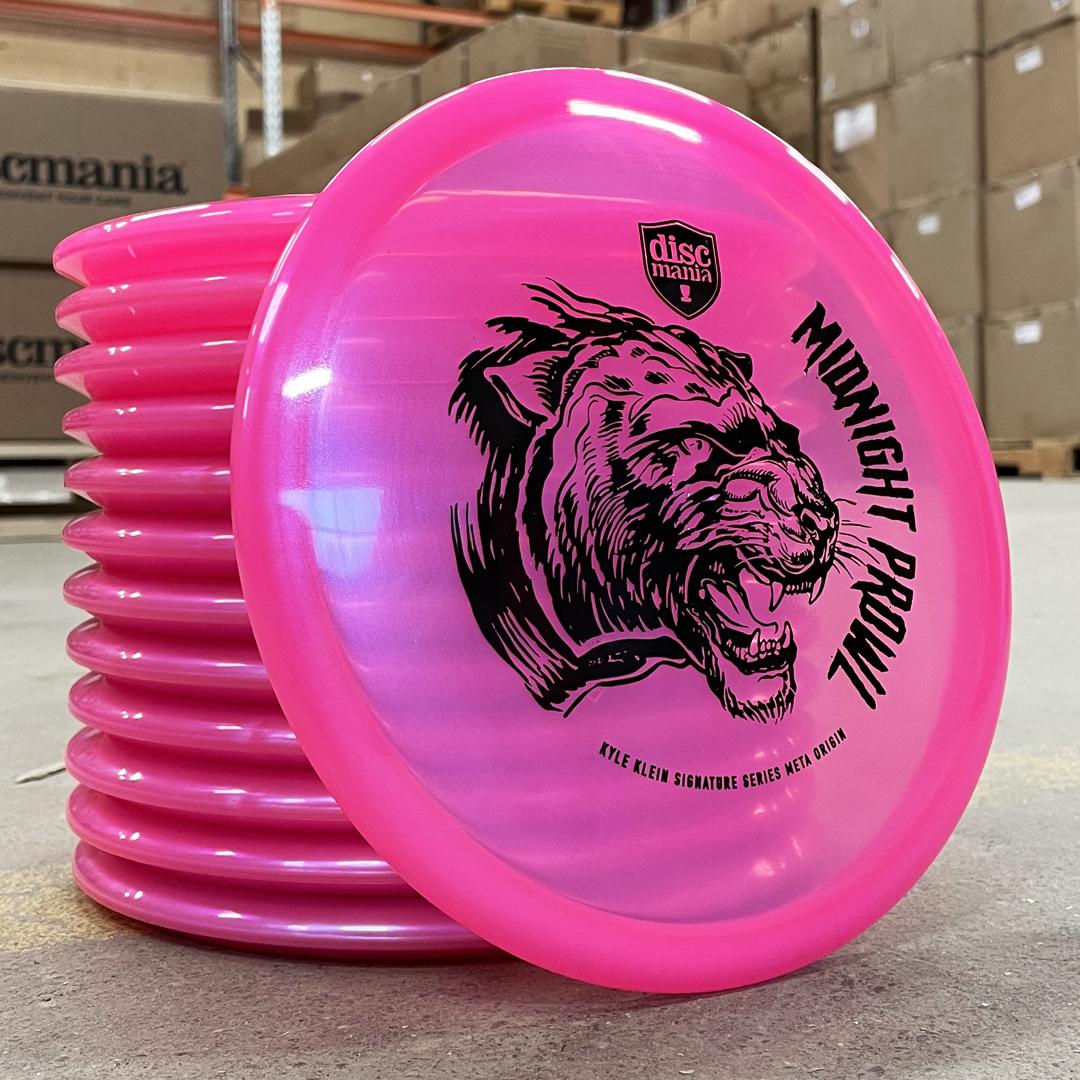 ABOUT PRE-ORDERING MIDNIGHT PROWL

This is the first time Discmania is releasing a Signature Series disc as a pre-order item. Both stores will have the product available for preorder for 48 hours - that means every Kyle and Discmania fan WILL GET their disc! Currently, we have already produced a planned number of Kyle´s discs, but his incredible performance at the USDGC gave us an opportunity to run our machine longer. 

As stated on our latest production update here, this will be a Discmania Store release only. Discs will be available both in our US and European stores. We recommend ordering from your local store to avoid higher postage fees.

We will close the pre-ordering window on Friday, October 15th. Estimated shipping Mid-November 2021.

Thank you for participating in our first Signature Series pre-sale campaign. We are happy to hear your feedback.