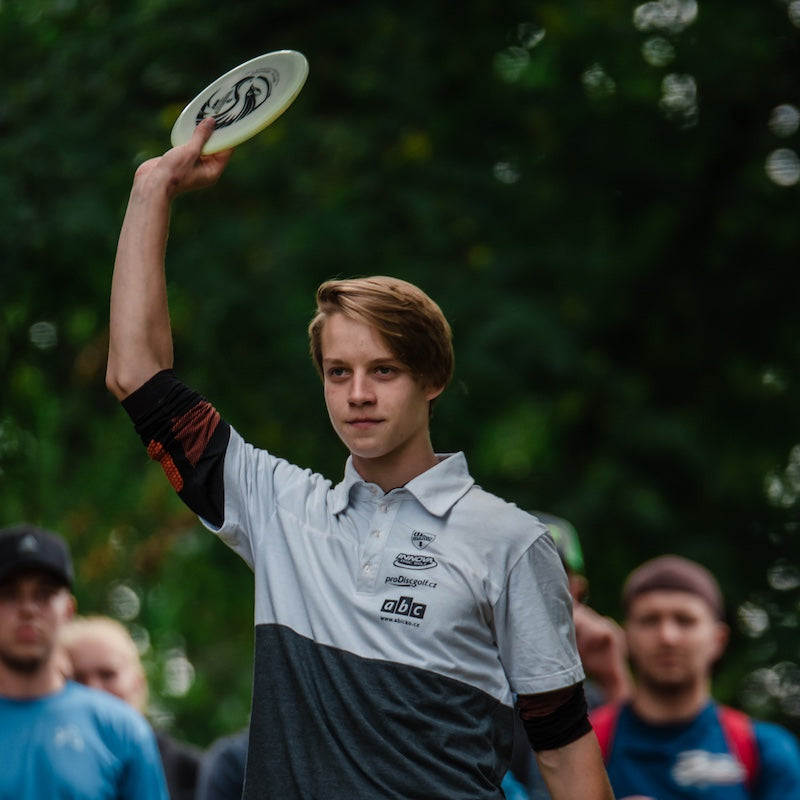 Bohdan Bílek
From: Czech Republic
Born: 2000
Handedness: Right
PDGA: #80134
Joined Team Discmania: 2018

About Bohdan

I was born in 2000 and I'm from a small town of Nový Jičín, which is big in disc golf though. Nowadays the local club is the most active in Czech Republic, in membership numbers and we organize 3-4 events every year. I found disc golf in a bit unconventional, my sister signed me up for a tournament in 2013. I bought my first disc, a D-line P2, at the tournament. I started to throw almost every day in park or at the school yard because we didn't have a course in our town at the time. It was definitely love at the first flight, there's no better way to describe it.
I got a hang of disc golf right off the bat… It was more fun already in the very beginning than any other sport I tried before and I was also better at it than any other sport. Another factor was the community and people around it, who are super friendly. I've made a lot of new friends these past five years.
I started competing right from the beginning - I think I played three tournaments in 2013. When I won the European Championships in Croatia it was exactly five years years ago from my first tournament. 
Notable titles and feats:
MJ18 European Champion
2020 Moravian Open Champion
2021 Czech Disc Golf Champion
Follow Bohdan