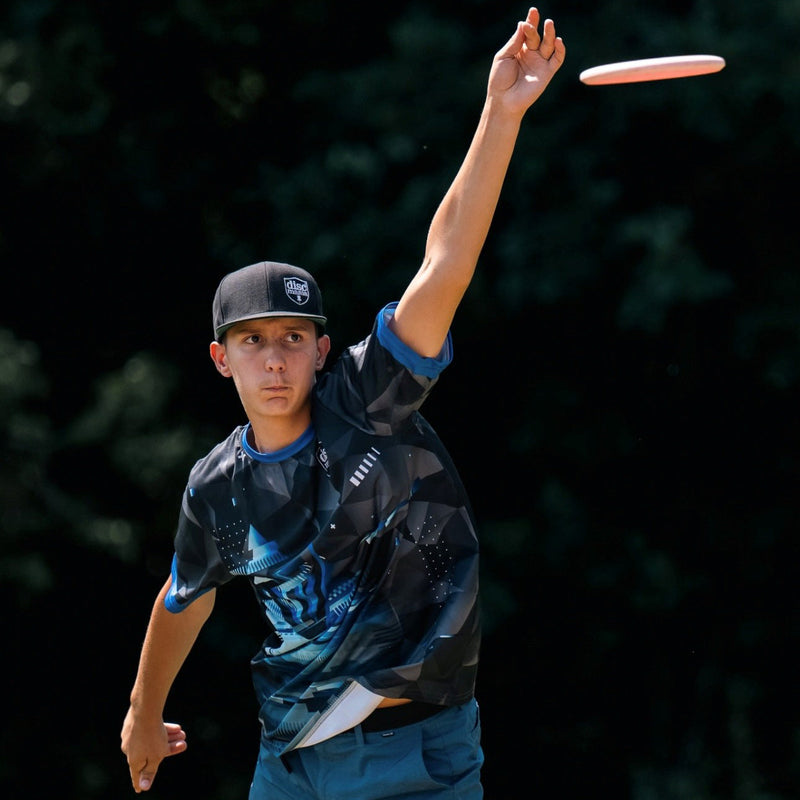 John Ryan III
From: Redlands, CA, United States
Born: 2010
Handedness: Right
PDGA: #46920
Joined Team Discmania: 2023
About John:
My interest in disc golf took off during COVID when I was 10 years old. Before COVID, I had played baseball for 7 years. I had also played disc golf casually a few times a year with my dad, and joined him on a few road trips bagging disc golf courses! In mid 2021, I transitioned from baseball to competing full-time in disc golf because I needed an outlet for my competitive nature, and COVID had shut everything down. Overall, I've played more than 400 courses across 18 states and 2 countries, and most of those over the last three years. 
Living in Southern California has allowed me to train and play year-round. Every Wednesday night, I play in a Doubles Glow League half a mile from my house. I drive primarily with my right hand and I prefer to putt with my left hand. I'm currently working on being able to drive and putt with both arms to distinguish my game from other players. I'm very ambitious. I want to be the best and compete with the best. I'm an emotional player that strives for perfection. I finished 3rd at Junior Worlds in 2022 and will do everything I can to improve upon that this year. 
I fell in love with Discmania through YouTube. Watching Eagle and Simon videos really got me hooked on Discmania plastic. I really like ripping forehands and watching Eagle McMahon throw them. He's my favorite player, and he inspired me to work hard to make it onto Team Discmania. Lately I've been involved in helping design a mini disc golf course, and adding new pin positions on my home course. I really enjoy the designing aspect of the game and hope to continue to do more of that when I have the time.
Notable titles and feats:
2022 PDGA Points champion MJ12
3rd at Junior World Championship MJ12 2022
2022 Southern California Champion MA2
2022 California State Champion MJ12
Sky High Showdown MJ18 Champion 2021 & 2022
Follow John:
Top 6 Discs:
FD2, Rainmaker, DD3, Tactic (Razor Claw 3), MD5, and PDX