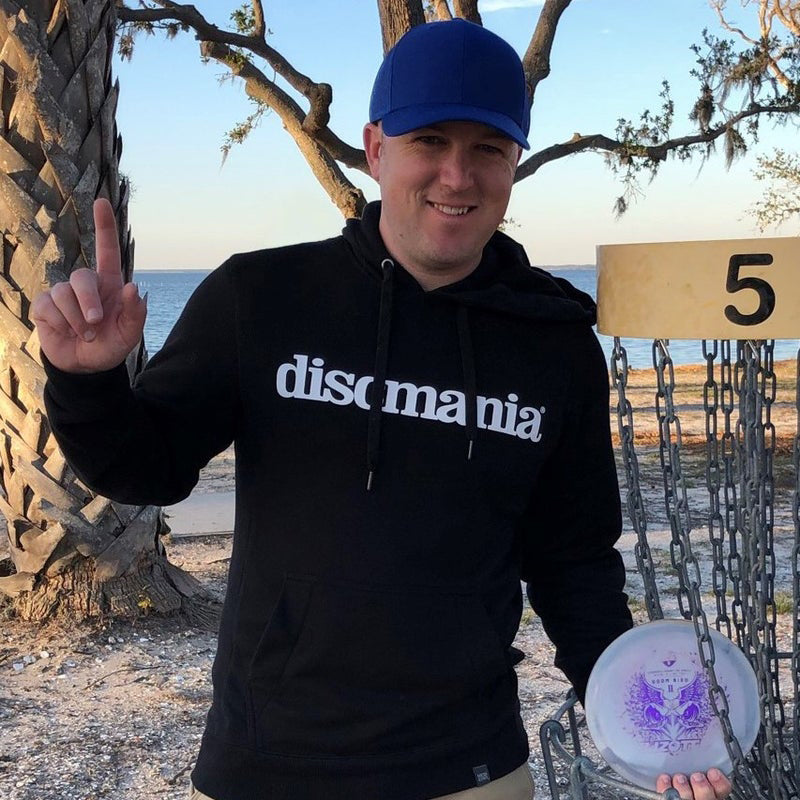 Zach Cole
From: Enterprise, AL, USA
Born: 1985
Handedness: Right
PDGA: #100766
Joined Team Discmania: 2022
About Zach:
Zach is a driven player with an immeasurable passion for the sport of disc golf. He is currently serving in the Army as a Black Hawk instructor pilot at Fort Rucker, Alabama. It was through the Army that he discovered disc golf while based out of Camp Humphreys, South Korea in 2017.

Upon returning from overseas, he quickly established himself as a leader and ambassador to the sport. Zach helps run the local disc golf club, started a military veteran's outreach disc golf clinic, hosts multiple sanctioned and non-sanctioned tournaments each year, established a disc golf course in Soto Cano Air Base, Honduras, and helped design the first course in Enterprise, Alabama. In 2021, Zach and his wife Rachael started their own disc golf store, Rotor Disc Golf Supply, to further support their local area disc golf scene. Notably, they are working with local schools to add disc golf to the PE curriculum and donating dozens of the Active Line Sensei Putters to foster the next generation of disc golfers.
Zach is also a very active player, participating in nearly two dozen tournaments a year. Zach's steadfast discipline, focus, and unflinching determination to succeed make him a fierce competitor on the course.
Notable titles and feats:
1st MPO win - 2021 NW Florida Championships

Designed the first 18 hole disc golf course in Honduras at Soto Cano Air Base.

Assisted with the design of the first disc golf course in Enterprise, AL. 

Follow Zach: