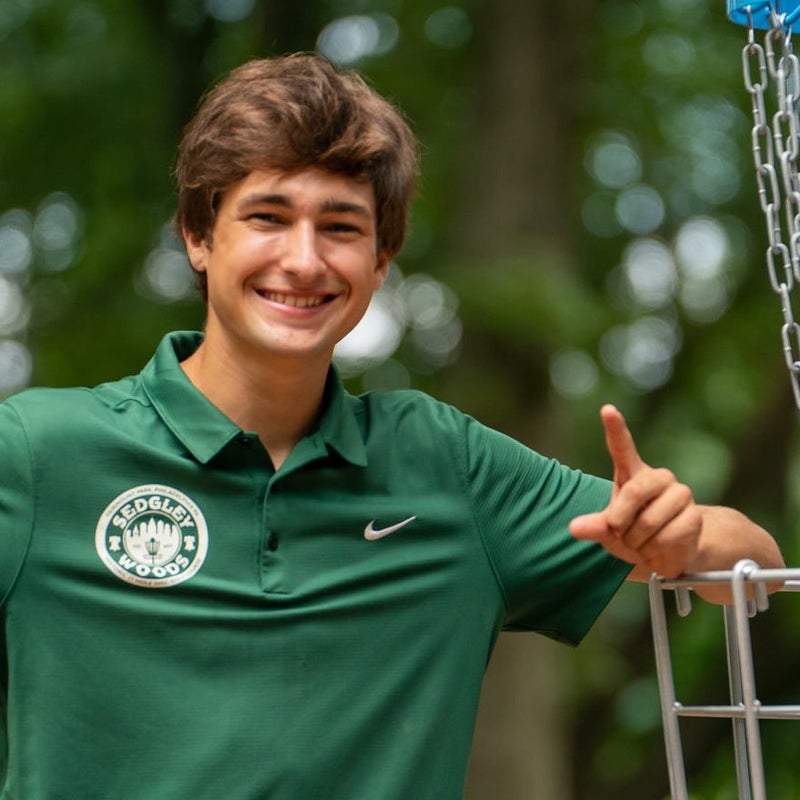 Harry Chace
From: East Greenwich, RI, USA
Born: 2000
Handedness: Right
PDGA: #131546
Joined Team Discmania: 2022 
About Harry:
Growing up, I was always the kid that brought a frisbee everywhere. I was always fascinated by flight patterns and the glide of a disc, but never played competitively until I was 15 and found both Ultimate and Disc Golf.
My passion for the game pivoted at the 2018 United States Junior Disc Golf Championship. I was a casual player at the time and didn't know anything about the pro scene. Since then, I've dedicated myself to becoming the best player I can be!
Recently, I have been competitive in large events across the northeast, taking down a few wins along the way. My goals for 2022 are to improve my game every day, put in the work, and become the best local player in my area. I could not be more excited to represent the most innovative brand in Disc Golf!
Notable titles and feats:
2021 & 2022 Fox Bite Open Champion

2021 US Amateur Championships 3rd Place

2022 Warwick Disc Golf Championships

2022 Sunstein Open at 501 Champion 

2022 Philadelphia Open Champion
Follow Harry:
Top 6 Discs:
Rainmaker, Neo Origin, Lux Vapor Method, C-Line FD, Metal Flake FD3, Special Blend Cloudbreaker