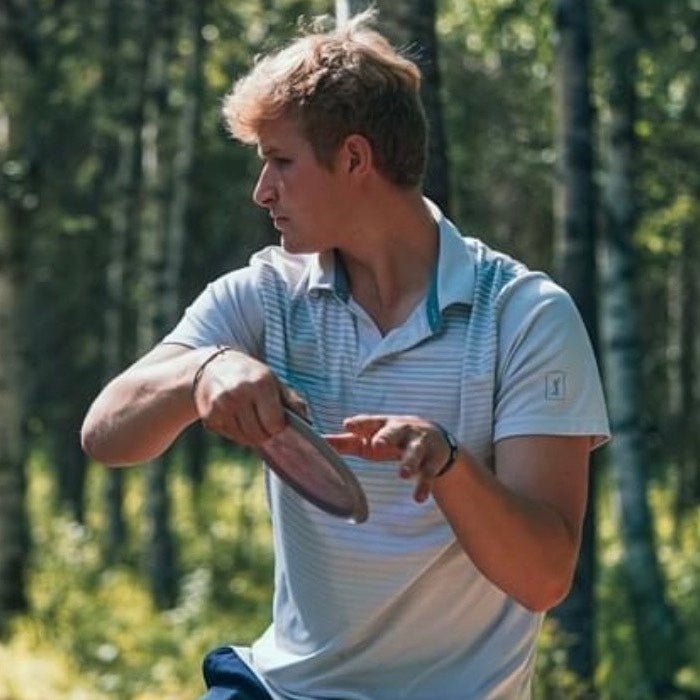 Jarod O'Brien
From: Anchorage, AK, USA
Born: 1998
Handedness: Right
PDGA: #92426
Joined Team Discmania: 2022
About Jarod:
Jarod O'Brien was born and raised in Alaska. Where he was involved in sports at a very young age. Swimming was his families main sport, making it into top 10 in the nation for his age. This led him to swim and study at Brigham Young University. Where an injury sidelined those plans. He since returned to Alaska, where he teaches and coaches at a local university.
Right before leaving for school Jarod was introduced to Disc Golf. Immediately falling in love with the sport. Where he used it as a form of meditation, putting for hours to relive stress. After surgery, he decided to spend more time on Disc Golf and never looked back. Going on to become the 2021 MPO Alaska State Champion.

Jarod is an incredibly competitive individual, willing to risk his own body to win. While doing so, he still shows love to his competitors and a love for the game. He often goes out of his way to help other, and tries to introduce as many children into Disc Golf. Hoping that it will impact their lives for the better.

Notable titles and feats:
2021 Alaska State Champion
2021 Meier Lake Champion
Follow Jarod: