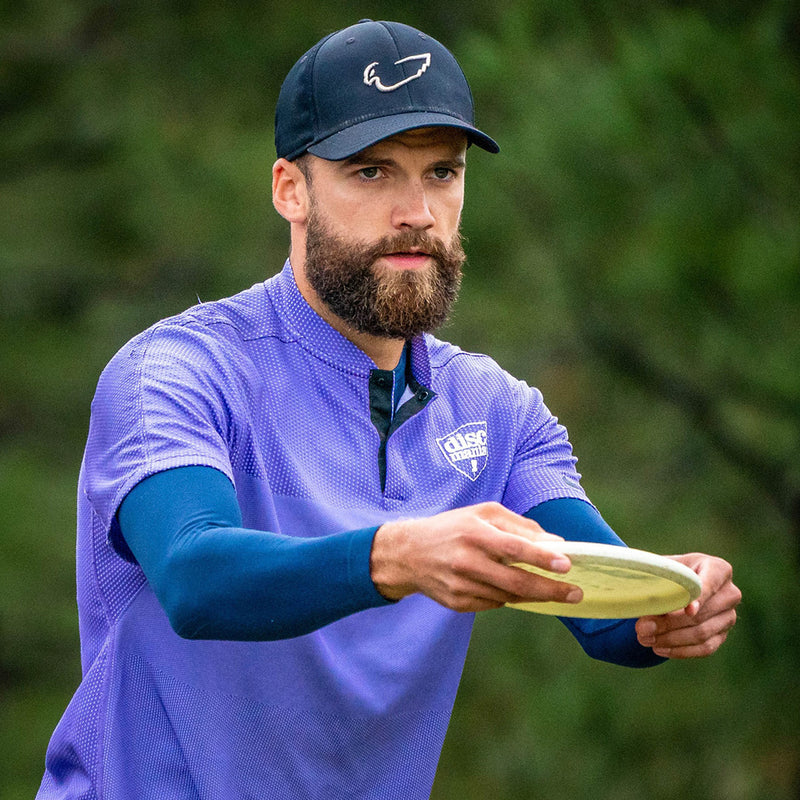 Max Regitnig
From: Invermere, BC, Canada
Born: 1994
Handedness: Right
PDGA: #27812
Joined Team Discmania: 2019
About Max

I was born in Invermere, BC Canada. My dad introduced me to the sport in the early 2000's but growing up I competed in a lot of sports and there were times I played a lot of disc golf, and times I played very little. At the time there wasn't many established courses/tournaments nearby so we were playing a lot of object courses and a lot of travel when we did want to play a proper course.
My interest in competitive disc golf sparked when I moved to Sweden in 2016 and saw organised tours for the first time and the level of professionalism associated with disc golf was new to me. Ever since then, I've wanted more and more out of the sport. After 3 years of spending the disc golf offseason competing in indoor volleyball in the Swedish Elite Series, I switched gears and focused on the Disc Golf Pro Tour in the US.
For 2023 I was able to secure a tour card after my first full year on tour, and will be playing as many US events as possible along with a handful of European events. After spending the offseason back home in Canada I'm looking forward to engaging more in the North American market, and establishing myself on tour. 
Notable titles and feats:

2018 Bluebell Woods Open Champion

2021 National Tour #3 Lund Champion
2021 Heatland Pennybridge Open Champion
Follow Max