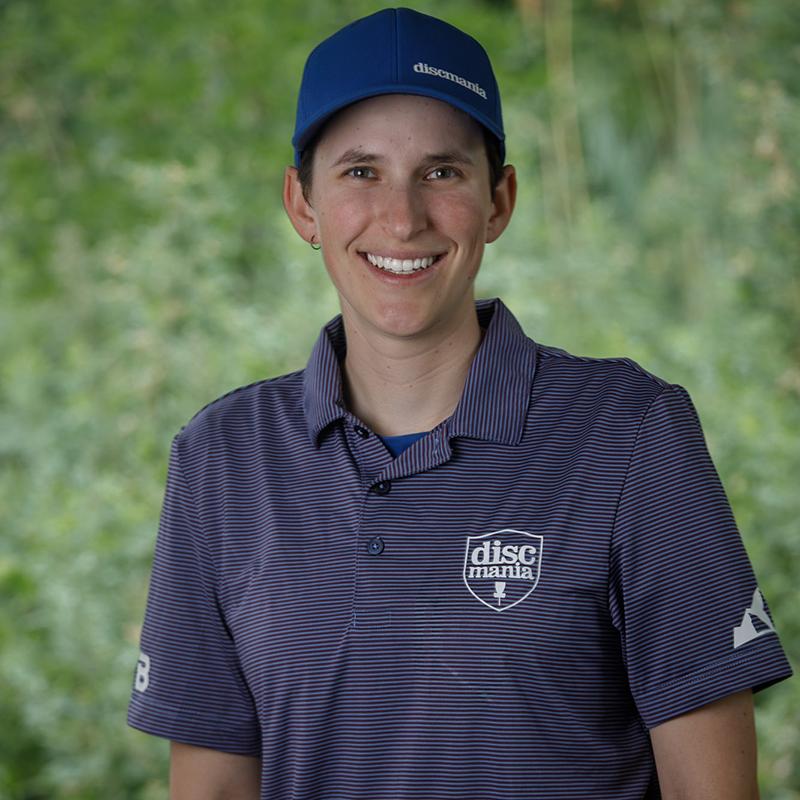 Ella Hansen
From: Eugene, OR, USA
Born: 1996
Handedness: Right
PDGA: #144112
Joined Team Discmania: 2021
About Ella
Ella first played "frolf" on the University of Oregon campus for many years with her ultimate teammates, but played her first round with disc golf discs in the fall of 2019 with some Ultiworld crewmates while filming an ultimate tournament. She got her first golf discs from a friend a few months later, and started playing regularly in January 2020.
She has one career win, at the 2021 Siege at Pineway. She soon became one of the highest initially rated women upon joining the PDGA. She made the top 50% at her first National Tour and took second in the distance competition at 2021 Las Vegas Challenge! She's also a 2x ultimate world champion.
Goals for her disc golf career, she wants to make her first big lead card, win a national tour event, and become a consistent competitor with the top women in disc golf. Eventually she wants to win a disc golf world championship, too. She also strives to remain composed and in control at all times on the course, and play each shot as its own.
Notable titles and feats:
2021 Siege at Pineway Champion
2021 Las Vegas Challenge Distance Contest - 2nd Place
2021 Portland Open 3rd Place
2021 United States Women's Disc Golf Championship 3rd place
Follow Ella