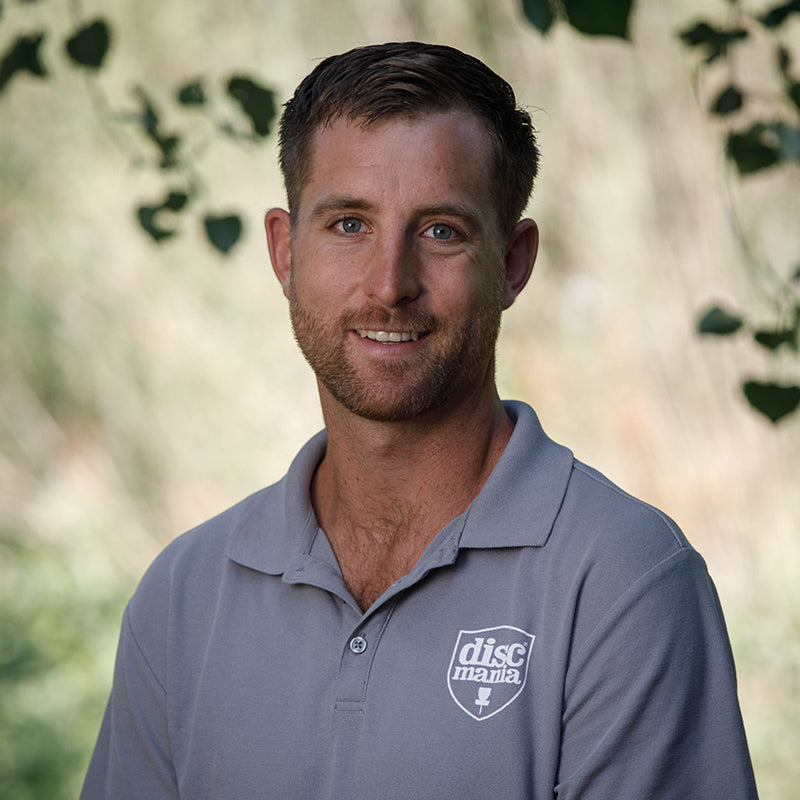 Joey Kozlowski
From: Logan, Utah, USA
Born: 1992
Handedness: Right
PDGA: #26095
Joined Team Discmania: 2020
About Joey

Joey has played disc golf since he was six years old. He started off by tagging along with his father, Steven Kozlowski, but later became more seriously mentored by disc golf Hall of Famer, Peter Shive, who lived in the same Wyoming town as Joey. At the age of 16, Joey won the 2010 Disc Golf World Championships in the <16 junior division. After this, he began to play professional and has been doing so ever since. 
Although competing professionally at disc golf is one of Joey's priorities, he is also passionate about education. He teaches at Utah State University's Edith Bowen Laboratory School, where he organized and started a disc golf and ultimate frisbee club for elementary-aged students. Each week, 40-50 students gather on the fields to build community, learn skills, and stay active. Joey loves nothing more than to see the cheers from students when they finally get a flat throw, or when their putt finally sinks into the chains. If you are interested in supporting this club, please send Joey a personal email at joseph.kozlowski@usu.edu.
In the end, Joey feels blessed to encounter so many of the life skills and opportunities disc golf affords; being outdoors, comradery, competition, determination, humility, perseverance, and self-reflection and improvement. He looks forward to many years being involved with this great sport and hopes to continue to help pave the way for future generations of players!
Notable titles and feats:
2019 Disc Dash for Ca$h Champion
2020 Idaho State Disc Golf Championships Champion
2021 Lucky Disc Golf Open Champion
2022 Beehive Open Champions
2022 Creekside Open Champion
Follow Joey