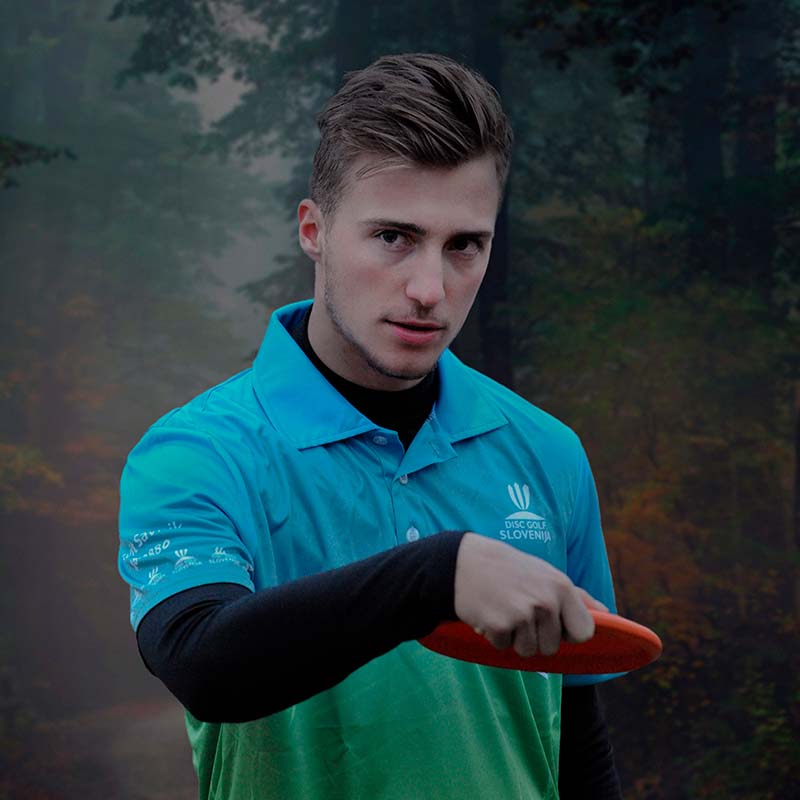 Svit Savnik
From: Ljubljana, Slovenia
Born: 2001
Handedness: Right
PDGA: #83880
Joined Team Discmania: 2022
About Svit:
I was born in 2001 in capital city of Slovenia, Ljubljana. As a young boy I've practised several sports (football, badminton) and at age of 14 I've come across disc golf. I've got immediately hooked by flying discs. Same year there were national championships in my hometown. It was my first tournament and I 've done a solid performance. The highlight was me becoming a putt champion, and I've hit the ace (the only one on the tournament) with the driver on 55-metre hole. That is still the only one I've hit on the tournament up till date. Boy, I've got hooked after that.
I started practising and playing tournament in Slovenia and in the region (mostly Austria, Croatia, Hungary). I've got quite some wins in junior division. Last two years I've been competing in Open division and got some wins and podiums as well.
In the recent years I've been playing at EDGC and CEDGC tournaments as well. For the current year, my plan is to play some EPT and/or A-Tier PDGA tournaments. I'd like to improve my game in 2022, and I'm pretty sure Discmania will help me create an amazing story.
Notable titles and feats:
2015-2019 Slovenian Disc Golf Champion, Junior <18
2020-2021 Slovenian Disc Golf Champion, Open
2021 Ljubljana Open Champion
Svit's favorites