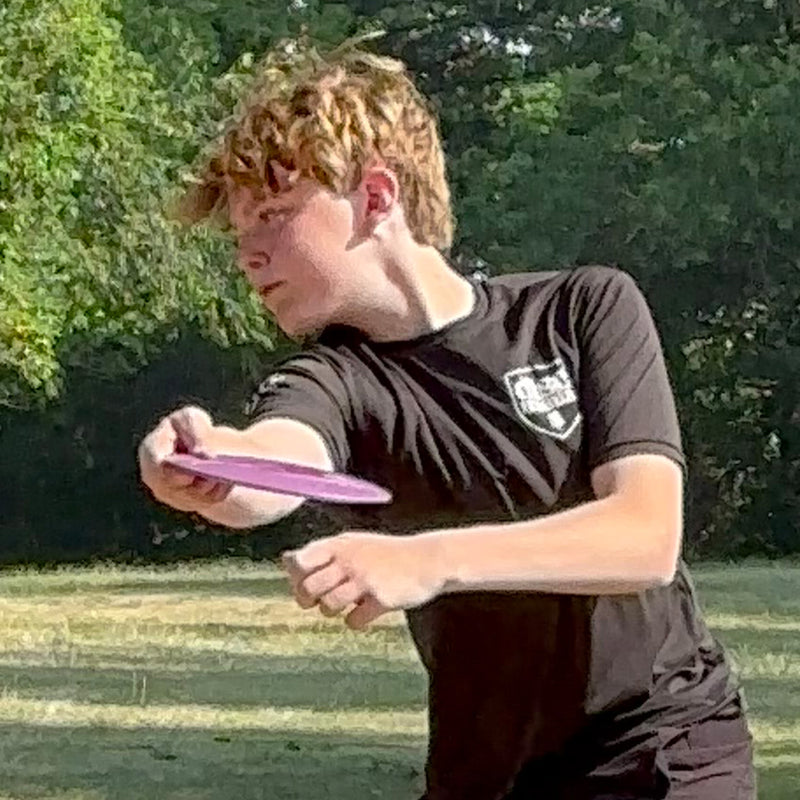 Jeremy Taylor
From: Huntingtown, MD, United States
Born: 2008
Handedness: Right
PDGA: #139568
Joined Team Discmania: 2023
About Jeremy:
I am from Huntingtown, Maryland and was born in 2008. I started to play disc golf when I was 11 1/2. I was introduced to disc golf by one of our family friends. 
Ever since the first time I threw, I was hooked. Around 2021, I realized that I wanted to play at a competitive level and started playing in tournaments. 
The first tournament I played was with my local club; and since then, I have traveled and played all along the east coast. As I started to win tournaments, I found that I just wanted to play more and more. Any chance I get, I want to be out throwing. 
I also play football (quarterback) and basketball (shooting guard). 
I am very excited to represent Discmania and be a member of Team Discmania.

Notable titles and feats:
2022 Codorus Autumn Open Champion (MA2)
Spar at Mellomar Champion (MA2)
2022 Codorus Spring Open Champion (MA2)
Follow Jeremy:
Top 6 Discs:
Origin, Link, Enigma, DD3, DD1, Sensei