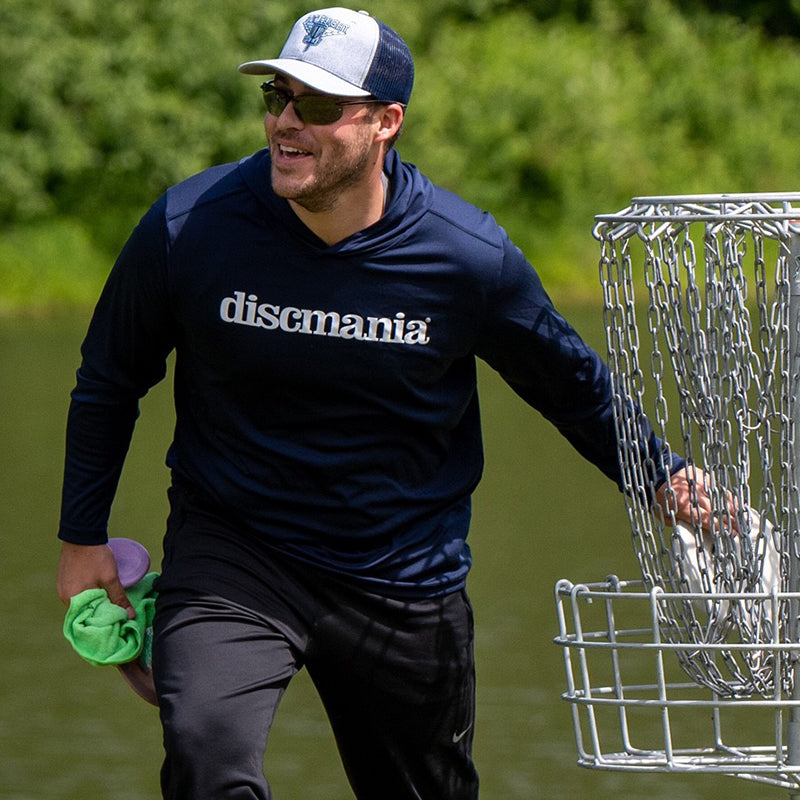 Justin Anderson
From: Wilsonville, Oregon, USA
Born: 1988
Handedness: Right
PDGA: #55776
Joined Team Discmania: 2019
About Justin
I discovered the game of disc golf while playing college baseball. Some teammates and I would play a couple holes after practice for fun, it was nothing serious. In 2012, after I graduated, I was playing a solo round at the Seth Burton Memorial course in Fairmont, West Virginia and I ran into the local club out on the course. I remember my drive was so bad on a hole that I almost killed one of the players on the next tee pad. Lucky for me, they were impressed by the velocity of my forehand and asked me to play the rest of the round with them. I knew nothing about how to play properly or the rules, but over time they invited me to different leagues and tournaments and I got "hooked".
In 2018, I won the Discmania Combine in Portland Oregon, played 26 sanctioned tournaments and won my first B tier! I really felt my game matured to the point where I was confident enough to play with the top players in the world. I just needed to develop more consistency in my game.
In 2019, I joined team Discmania and my passion for the game reached an all time high! I started training even harder on and off the course to take my game to the next level. With the Discmania plastic, I've improved my game to the best it's ever been! I've also started running tournaments, giving lessons and promoting the game of disc golf everywhere I go. The future of Disc Golf as a sport is bright and I'm excited to be apart of the Discmania Evolution!
Notable titles and feats:
2018 Pac-West Classic
2019 Calapooia Classic
Follow Justin