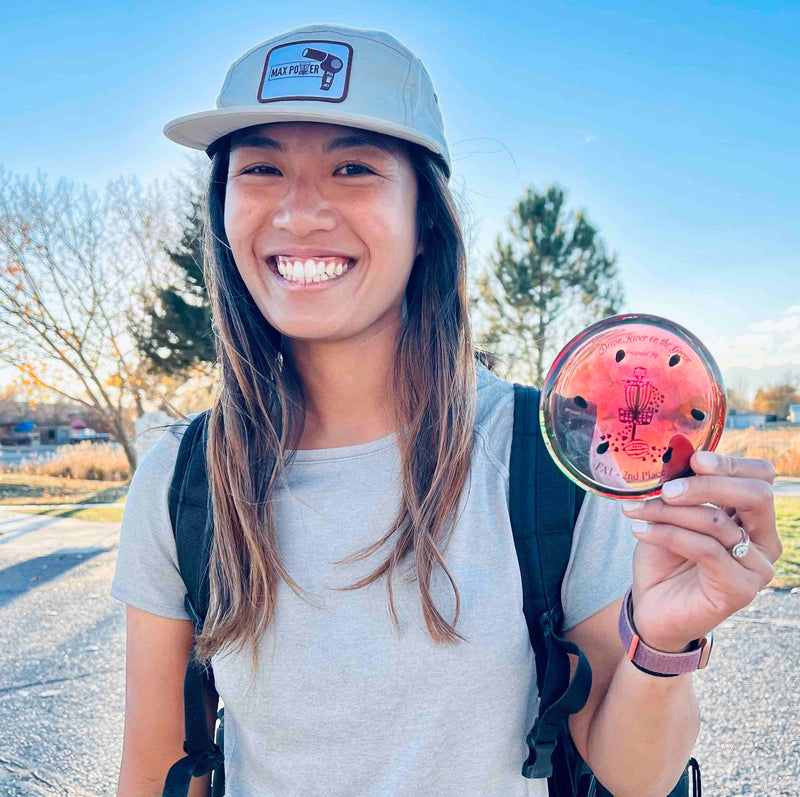 Jessica Jia
From: Toronto, Ontario, Canada
Born: 1992
Handedness: Right
PDGA: #167289
Joined Team Discmania: 2023
About Jessica:
Jessica played her first round of disc golf in 2020 with a couple of friends and an Ultra-Star. Being an extrovert with a love for sports, disc golf quickly became a natural outlet for physical activity, competition, and spending time with friends. Coming from an ultimate frisbee background, slinging golf discs was a natural transition. 
Since that day in 2020, she's played hundreds of rounds at dozens of courses across Canada and the US. 

She recently entered the FPO field and hopes to establish herself in the division in 2023.



Jessica was invited to join Team Discmania after being the top-scoring female player across all 2022 Combine events. Jessica is known for her big arm and bigger smile anytime she's on a disc golf course. She's excited 

by the rapid growth of the sport and hopes for that growth to lead to greater diversity and representation in the disc golf community. 
Notable titles and feats:
2022 Foxwood Open FA1 Champion

2022 NADGT Abbey Gardens FA1 Champion

2021 Ontario Provincial FA1 Champion 
Follow Jessica:
Top 6 Discs:
Instinct, Astronaut, Magician, Logic, Origin, FD