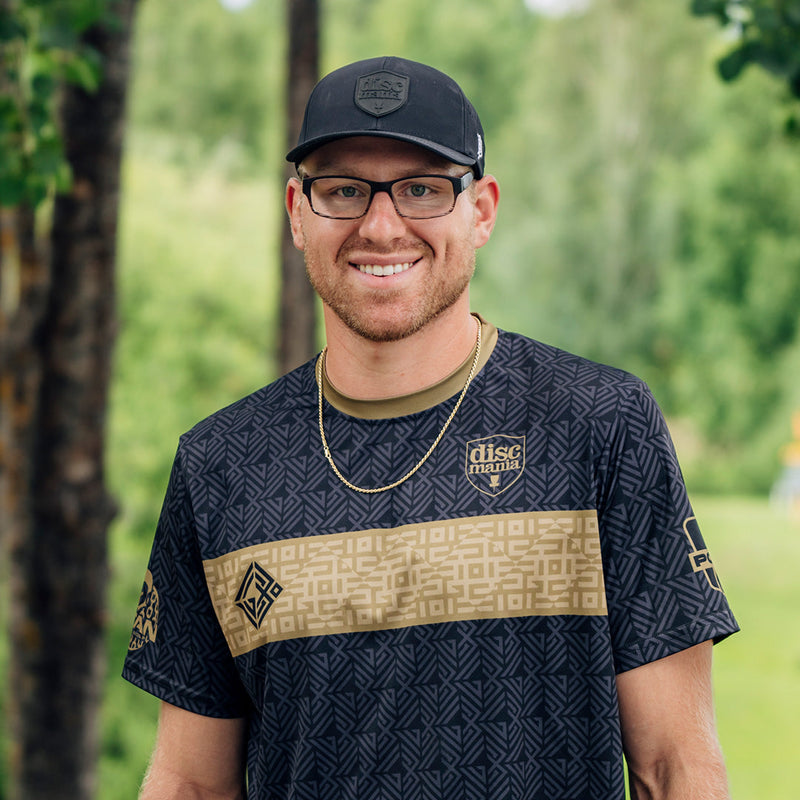 Gavin Babcock
From: Altoona, IA, United States
Born: 1999
Handedness: Right
PDGA: #80331
Joined Team Discmania: 2023
About Gavin:
In 2016 Gavin Babcock decided to play his first tournament in Rec at Pickard Park (home of the Des Moines Challenge) and was hooked from there on out. Being a junior in highschool at the time, he thought it was the perfect sport to stay competitive and challenge himself mentally when he was away from the mat. Gavin wrestled for 15 years of his life (high school and college) and loved how similar, yet different, the two sports were. He attributes his hard work, toughness, and mentality to all of his years spent wrestling. When the winter sport ended, it was always the perfect time in Iowa to start picking back up the plastic.
Moving up one division per year, he turned pro in 2019 and acquired his first win at Maytag Park during the 2019 Hootin' Shootin' at Newton. It was only fitting that his first win came at the course he discovered disc golf on in Newton, Iowa. After graduating college in 2021 at Central College in Pella, Iowa with a Marketing major and Music minor, Gavin hit the road and joined the Pro Tour full time. While gaining traction on tour, he has had some solid finishes such as 5th place at the 2022 PDGA Champions Cup, 12th place at the 2022 Professional Disc Golf World Championships, and 12th place at the 2022 United States Disc Golf Championship.
Gavin is extremely excited for his future on tour and believes that he is capable of making a big impact.
Notable titles and feats:
 5th place 2022 PDGA Champions cup

12th place 2022 PDGA World Championships

12th place 2022 USDGC

2020 Sunnyside Singles Champion

2019 Hoot'n and Shoot'n at Newton Champion
Follow Gavin:
Top 6 Discs:
C-Line MD3, C-Line FD3, C-Line CD1, S-Line DD3, D-Line P1, Metal Flake C-Line MD1