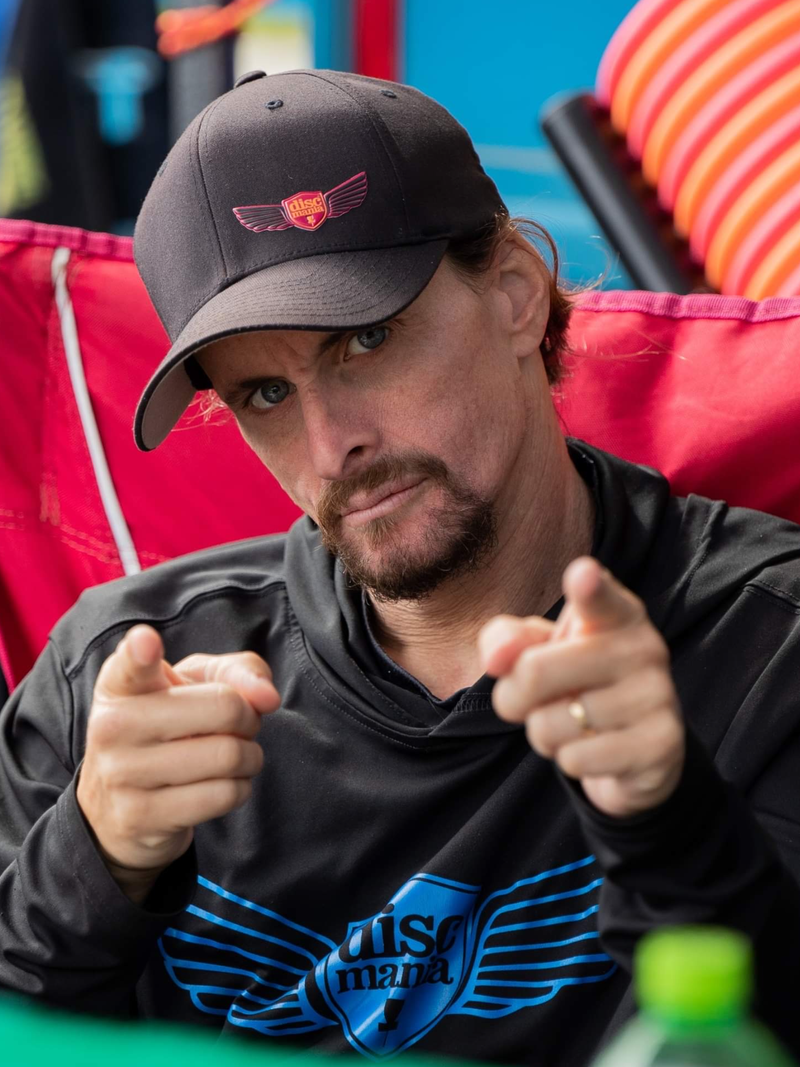 Michael "Bone" Beaupré
From: Galivants Ferry, SC, United States
Born: 1981
Handedness: Right
PDGA: #28532
Joined Team Discmania: 2023
About Michael:
Better known as "Bone" in the disc golf community. Bone started playing disc golf in 1996 in the state of IA. He lived in Dubuque which was close to the border of Wisconsin and Illinois. Bone would head out with his best friend Chad Miller and travel to a different course just about every weekend. Always looking forward to the next round playing all over the Mid West. Along the way he found time to teach others and always have fun. Bone continued to play disc golf for years, and now teaches disc golf clinics to kids and seniors held by a non profit 501c3 organization named Team Focus Disc Golf. For the last four years Bone has put all of his efforts into making sure this sport has a future. He has built courses and volunteers weekly for kid and senior clinics. Bone holds professional and local events with passion and dedication to the community and the sport. 
Bone is the President of Team Focus Disc Golf and has made great progress with the youth and seniors all across the Carolinas and beyond. You can read a full article about Bone and his accomplishments in this link below which was created by Gatekeeper Media. 

https://www.gatekeepermedia.com/blog/player-profile-bone-beaupre

From boxing to disc golf Bone has made a huge impact on the communities he has lived in. From playing over 1,200 days straight of disc golf, teaching kids / seniors the sport, and building courses he is always ready for the next adventure.

The biggest accomplishment of his career is joining Team Discmania in June of 2023. Supporting this team from day one Bone has always been a true Discmanic! 

Notable titles and feats:
NADGT Exclusive The Dolly Cooper Amateur - MA40 Champion 

SocaTree Shakedown - MA40 Champion 

Presents under the SocaTree - MA40 Champion 

Splinter at Socastee - MA40 Champion 

Robbins in The Woods - MA40 Champion

Crushing Chains in Conway - MP40 Champion 

Breaking in The BoneYard - MP40 Champion 
Follow Michael:
Top 6 Discs:
Hard ExoLink / Signature Series Razor Claw 3 / Metal Flake C-Line MD5 / C-Line CD1 / S-Line PD / S-Line DD3 
Michael's favorites