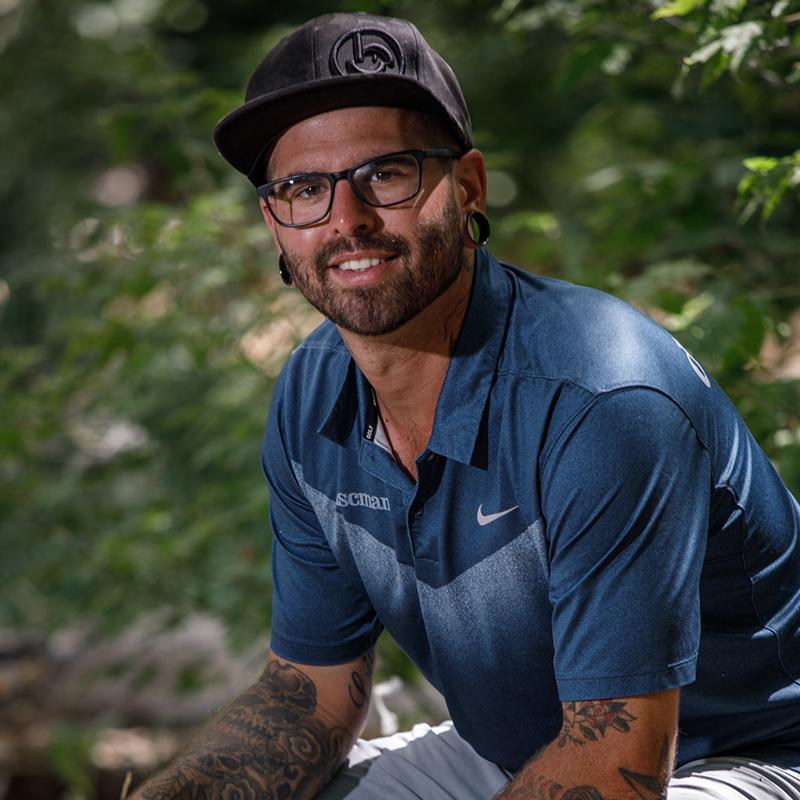 Mike Carman
From: Ottsville, Pennsylvania, USA
Born: 1987
Handedness: Right
PDGA: #48559
Joined Team Discmania: 2020
About Mike
Mike started playing disc golf casually in 2005 and quickly found a strong passion for the sport. He signed up for the PDGA and played his first tournament in 2011 and switched to MPO late in the season and hasn't looked back since.
"Out of all the years I've been playing my best season by far was 2019." Out of the 25 events he played, he placed Top 4 in 15, won three B-tiers and had two amazing comeback wins from the chase card. His great season sped him to hitting his goal of being over 1000-rated by the end of season.
Mike has his sights set in the future: "My goal by season's end, is to have a rating of 1010 or higher. I want to continue to grow and better my game, so by 2021 I'm able to travel. I'm very grateful for the opportunity I was given and excited to see where this year takes me with Team Discmania and for years to come!"
He will continue to grow the sport by introducing disc golf to new comers. Also to continue to help out with running some local tournaments, and hopes to run some future local clinics.

Notable titles and feats:

2018 Tecumseh Takeover Champion
2019 Tinicum Open Champion
2019 Steel Club Open Champion
2019 Awesome Open Champion
2021 Philadelphia Disc Golf Open Champion
Follow Mike