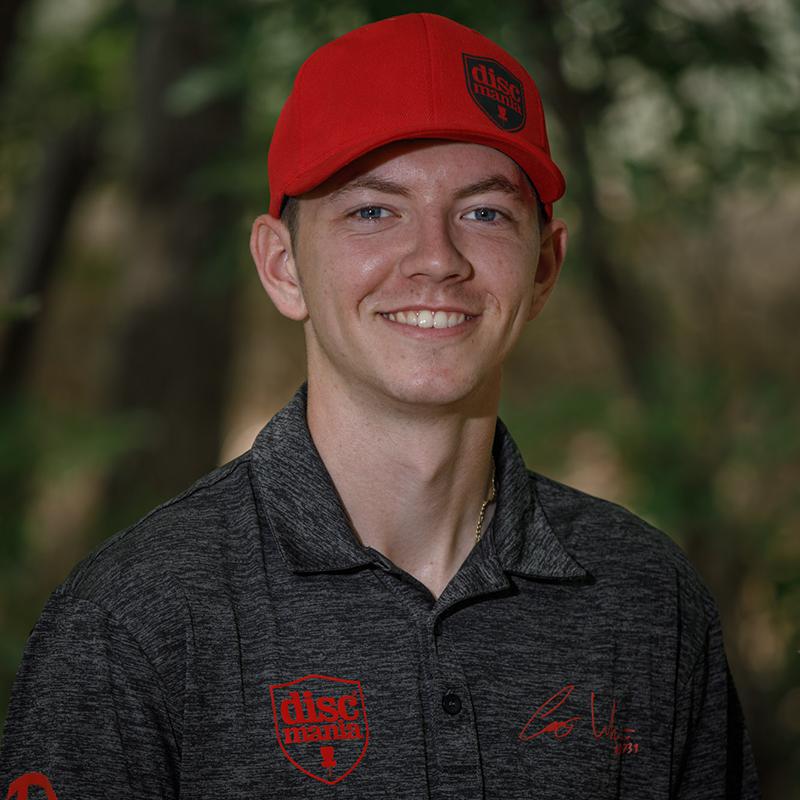 Casey White
From: Shirley, Massachusetts 
Born: 2000
Handedness: Right
PDGA: #81739
Joined Team Discmania: 2020

I started playing disc golf with my dad in August 2012 when I was 12 years old. We each bought a disc at Dick's Sporting Goods and headed over to my local course, Devens Disc Golf. That round was plenty of fun for us to want to come back right away, and after introducing some of my friends to the sport it became a regular weekend activity for us. After the fall of 2012 we didn't play again until April 2014 but that was when the new pro shop opened at my home course. After getting my first driver, midrange, and putter combo I wanted to play everyday. I played in my first league round in June 2015, soon followed by my first PDGA tournament. After playing a couple tournaments that summer I was fully involved in disc golf and I got my PDGA membership in the spring of 2016.
I started the 2016 season in intermediate but won my first tournament in Advanced in September 2016. The breakout of my career came in 2017, when I won five out six tournaments in MA1 from May to June, and that was when I knew it was time to move up to MPO. I attended Junior Worlds in July and placed 3rd in MJ1 and by the end of the 2017 season I had lept from a mid-level amateur player to a top contender in MPO.
Over the last 3 years disc golf has changed my life, including traveling across the country to play a sport that I love. I have made so many friends, and seen so many new places along the way. One thing that has had the largest impact on my career was my part in making YouTube videos with my now best friend, Simon Lizotte, during the quarantine in the early 2020 season. After the season picked back up Simon and I went on tour together and that's when I got sponsored by my favorite company, Discmania. 2020 was the best season of my career, and I can't wait to get back out on the tour in 2021!
Notable finishes:
3rd place 2017 Junior Worlds
2019 New England Champion
2019 Maine State Champion
2020 Twin Town Throwdown Champion
2020 Greater Hartford Open Champion