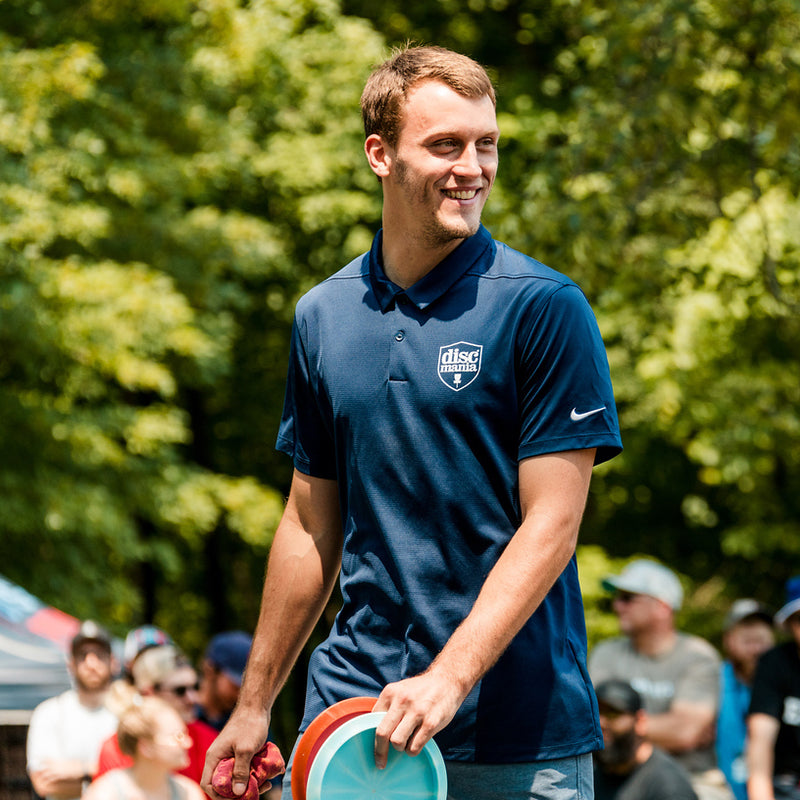 Kyle Opfer
From: Cary, Illinois, USA
Born: 1994
Handedness: Right
PDGA: #87871
Joined Team Discmania: 2019
About Kyle
I played most organized sports growing up, however baseball was always my main passion. From pitching and hitting lessons in the off-season to catching fly balls for hours after my games.
I enjoyed disc golf because of the individualized aspects of the sport. You get back what you put in and you have the freedom to play however you want.
I signed up with the PDGA in August of 2016 to attend The Ledgestone Insurance Open, I took 2nd in novice. Since then I took 1st in Intermediate in 2017 and 3rd in advanced in a three-way playoff and for 2nd the following year. Top 10 finish at Am Worlds with a 552 ft throw to win the 2018 Amateur Long Drive World Championship title. I also won my first Open tournament and accepted cash in August of 2018.
This year I was able make it to a Final 9 which was posted on YouTube. My first ever appearance on camera and I earned the title of King Of The Canyons in a 3-way playoff. I have also helped out with a few local clinics and have strong aspirations to continue teaching at all levels of the sport.
Notable titles and feats:
2019 King of the Canyons
2020 Case Jackson Memorial Champion
2021 Northern Illinois Open Champion
Follow Kyle